This past Thursday, Jaguar Land Rover made the announcement that the redesigned Land Rover Defender would return to the United States in 2020. This comes after a 22-year break in North America.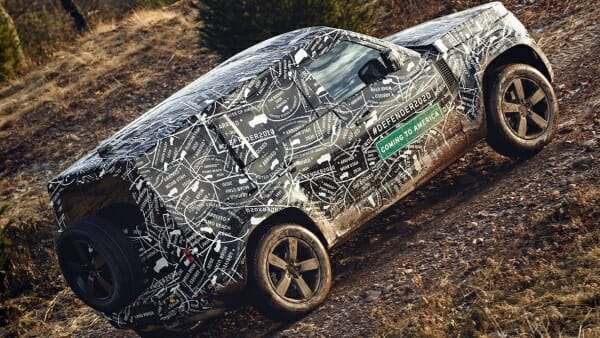 Land Rover Defender
The original Defender was produced from 1983 through 2016. Throughout that time, it featured three generations. Unfortunately, North American Defenders were only sold in the United States from 1993 until 1997.
That's when Land Rover realized they didn't make a profit on the SUV. To remedy the problem, they discontinued the model in the United States and Canada. Even still, they continued to sell elsewhere, up until 2016.
Testing the Defender
The redesigned and rebuilt Land Rover Defender should be unlike other generations. The automaker is also making great strides to see that the vehicle passes all the grueling tests planned for it. Prototypes are already in the States with trials begin in January 2019.
During these tests, the Defender needs to prove itself in a wide variety of conditions. The planned tests force this Land Rover to operate in extremes. The temperatures register below -40 degrees plus as high as 120 degrees. Then, it needs to perform at altitudes above 13,000 feet plus drive on every terrain imaginable. If it can't pass these tests, it just isn't worthy of carrying the Defender name.
What to Expect
We anticipate more news on the Land Rover Defender coming this 2019. That's when we shall see the production specs. Then, the Defender makes its arrival at dealerships in 2020. As usual with Jaguar Land Rover, we anticipate many safety assist technologies and connectivity features. There might even be two wheelbase lengths of either 90 or 110 inches if rumors are true.
It appears that Land Rover has much in store for its enthusiasts. In fact, in 2020 they also plan to release a 48-volt hybrid system. Stay tuned to Car Blog Writers for more Land Rover news as it becomes available.