Parents are always on the hunt for a spacious three-row SUV that suits them and their kids. With the new 2020 Mercedes-Benz GLS, it's time for those families to rejoice. If you are rolling in dough, have a busy family and want an SUV, there's nothing quite like this Mercedes. Let's take a closer look at what it has to offer.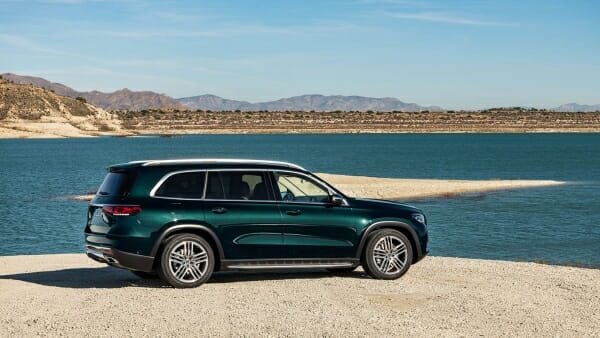 Size Matters
There's no question that this SUV has plenty of room for your family and the dog. Just look at its beauty and elegance, all wrapped in a big package. If bigger is better, then this vehicle takes the cake.
Don't let its size fool you; this Mercedes is quite agile and graceful as well. The GLS models come equipped with adaptive dampers and adjustable-height air springs plus an E-Active Body Control suspension system.
This SUV features an additional two-inches in wheelbase measurement. This allows more space for the second row of seats. The GLS comes complete with optional captains chairs. Utilizing this configuration makes it easier for everyone to get to the third row. It's even roomier than a BMW X7.
Inside the cabin, you don't hear any road noise. The German automaker was careful to manipulate the airflow so you can have peaceful family conversations whenever the mood strikes. Of course, you might need to speak up over the MBUX infotainment system's digital assistant who is always ready to help.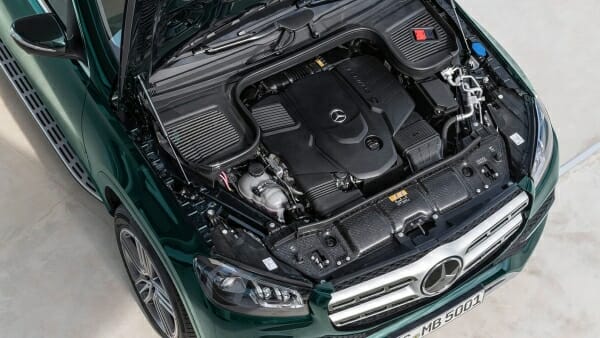 High-Tech Features
The turbocharged 3.0-liter inline-six engine is hybridized and pumps out 362 horsepower. It pairs to a nine-speed automatic transmission plus all-wheel drive for maximum performance. If that's not enough for you, feel free to upgrade to the GLS580 which comes complete with a twin-turbocharged 4.0-liter V8 pushing out 483 horsepower. Mercedes refers to the hybrid electric starter/generator system as EQ Boost.
Will You Buy the 2020 Mercedes-Benz GLS?
Does your family require the extravagance and luxury this vehicle provides? Maybe you find that you need something in a smaller package instead. If this three-row Mercedes SUV is simply too big for you, then consider the 2020 Mercedes-Benz GLE Crossover instead. Whatever your needs are, there's no question that Mercedes strives to make a model that suits you.
Make sure you check out the entire 2020 Mercedes lineup as it becomes available.