Jaguar Land Rover introduced their new 2020 Range Rover Evoque and it comes complete with a 48-volt mild hybrid system. We may not know much yet, but what we've learned so far is impressive.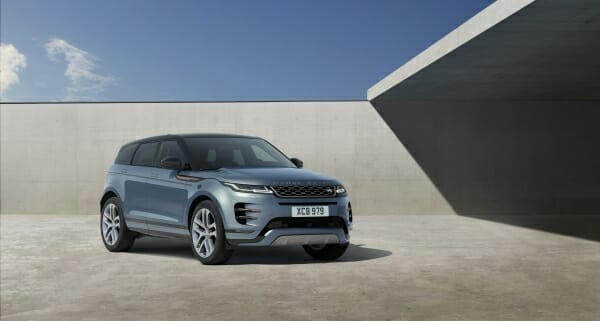 What's New With the 2020 Range Rover?
As far as the 2020 Range Rover Evoque, the company feels it's best to jump right over 2019 and head straight to 2020. Of course, this entry-level compact crossover won't look much different as far as the shape is concerned. Plus, it retains the same feel with a large windshield that tapers down.
From the front, you might not recognize this Evoque. It features a new bumper, headlights, side air intakes and grille. The front fascia of this Range Rover is wholly transformed. In the back, the redesigned taillights connect each end with a black bar that rises above the plate.
The Big News
Despite how attractive the Rover Evoque is, what you came here to read about was what's underneath the hood. The 2020 Evoque comes complete with a 48-volt mild hybrid powertrain. This effectively connects a belt-integrated starter generator to its engine to harvest previously wasted energy. As the Evoque brakes, the wasted friction and heat turn into power that's then stored in the battery mounted on the floor.
This 2.0-liter turbo four-cylinder engine produces 246 horsepower while the hybrid powertrain adds another 50.
Inside the Luxury SUV
Maybe you're more interested in hearing about what's inside the cabin. The center console got swapped for an enormous touchscreen. This tilts outward for the driver to achieve the best view while driving. In addition, the leather styling was replaced with environmentally friendly choices like eucalyptus-derived textiles.
We won't know too much more about the 2020 Range Rover Evoque until the 2019 Chicago Auto Show. That's when we'll find out pricing and a release date. Until then, we have to assume it's going to cost more than this year's $41,800.