California based company Rezvani has just released some of the details on the all-new 2020 Rezvani Tank. Included with the new model will be a 1,000 horsepower engine and a complete, more rugged makeover. The Rezvani 2020 Tank will not share any of the parts from the 2019 Rezvani Tank so we can't wait to see what this beast looks like now.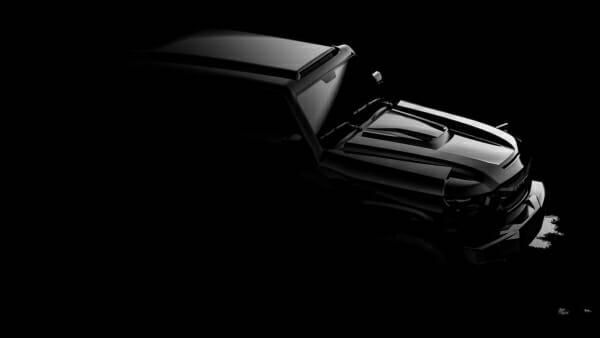 2020 Rezvani Tank
Rezvani is known for its Military Tank Edition that comes with bulletproof armoring, smoke dispensers, run-flat tires, electrified door handles and forward-looking infrared sensors (FLIR). The Rezvani Tank, made from indestructible materials, has all of the military grade hardware installed. However, you have to pay dearly for it at a price tag of almost $300,000.
Now in 2020, Rezvani has redesigned this tank 100% and it's nothing like the 2019 version. They have leaked some images to get everybody excited about this new truck. From the pictures, we see that the 2020 model has much stronger and angrier lines unlike the Rezvani Tank in 2019 with it's smooth, fat curves.
Rezvani plans to use the body-on-frame design like the older versions. Previous versions came built on the Jeep Wrangler frame. We presume that the company will continue now with the new JK Wrangler frame, but with extensive modifications and upgrades.
Rezvani Military Grade Toys
Rezvani ensures that in 2020 all the toys from the 2019 model will return again with some additional options. They have added electromagnetic pulse blasts (EMP). This will protect the new tank from E3, E2 and E1 category blasts in case you need to cross a battlefield. We are not sure if this armored truck would survive a nuclear blast. We are hoping to never have to find that out.
Rezvani Tank Power
The Rezvani Tank from 2019 came standard with a 392 cubic inch HEMI V8 that cranked out 500 horsepower. The optional 1,000 horsepower 6.2 liter V8 comes in FCA's Hellcat also. Rezvani says that the 6.2 liter V8 will be returning this year but not from the Hellcat. The 1,000 horsepower powerplant for 2020 is the same engine in the Dodge Demon instead.
Expected deliveries begin this winter with the total price not set. However, the price for the tank last year started at $165,000 so we are expecting that the $300,000 price tag they are talking about is not that far fetched.
Want to buy a tank of your own? Check out how to purchase military surplus trucks from the government.