It's only been a week since we first saw the all-new and insane 7.3-liter V8 engine from Ford. It debuted with the Super Duty lineup that goes on sale this year. Now, we've received word that this massive 7.3-L Super Duty engine would fit in a Mustang or Raptor if you wanted it to.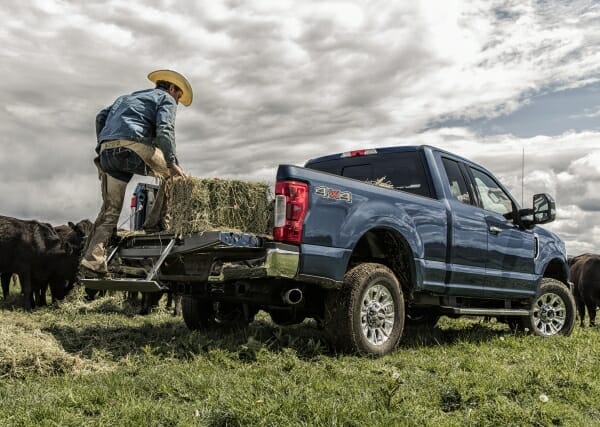 Ford's 7.3-Liter Engine
In a recent press release from Ford, we learned that this mighty V8 would be part of their largest pickup class. We didn't learn much about the performance, but we know it's powerful enough. Considering the immense size of the engine, we didn't expect that it would ever be part of anything but a big truck.
At the Chicago Auto Show, Ford told media that the 7.3-liter engine could actually fit in a smaller F-150 or the Mustang. Of course, just because it will fit doesn't make it a good idea. This engine is heavy with its big iron block. It's not the lightweight engine you would want if performance matters to you.
Some people argue that the Mustang is already heavy due to the 5.0- or 5.2-liter V8, but taking this to a 7.3-liter would make a big difference. Still, we expect that someone is going to give it a try at some point. Maybe we will even see something magnificent at SEMA later this year.
Of course, putting this engine into an F-150 wouldn't be as far fetched. It could even replace the 3.5-liter twin-turbocharged V6 in the Raptor, but we aren't sure why anyone would want to. The twin-turbo is considerably lighter and already features 450 horsepower with 510 pound-feet of torque.
Final Thoughts
Time will tell what people decide to do with the 7.3-liter Ford engine. At least, everyone knows there are options available. Whatever happens, it is sure to be amusing, to say the least.