Honda issued a recall involving almost 65,000 minivans and SUVs. The trouble is related to a brake issue which affected other automakers as well. This latest Honda Odyssey recall isn't just for the minivan but includes the HR-V and Acura MDX.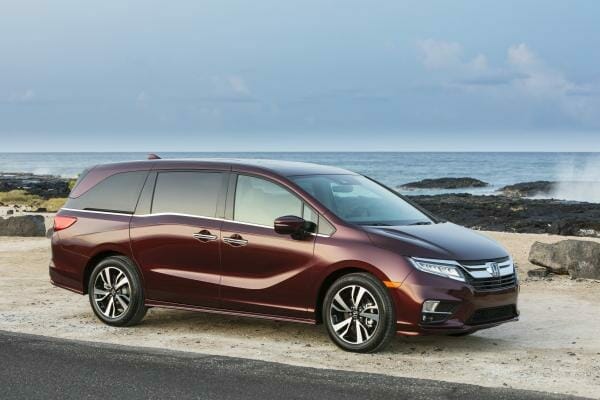 Honda Odyssey Recall
It turns out that the reason behind this Honda Odyssey recall has to do with an improper coating on one of the brake components. Because this reduces the performance of the brakes, there's a higher chance of crash according to the NHTSA.
Honda has launched a further investigation into the brake issue. It appears that the surface coating on the rear brake calipers wasn't correctly applied. This causes gas bubbles to enter the rear brake hydraulic circuit and dimish braking performance.
The vehicles included are:
2018 & 2019 Honda Odyssey minivans
2018 & 2019 Honda HR-V SUVs
2017, 2018 & 2019 Acura MDX SUVs
The supplier informed Honda directly of the problem. In fact, they aren't the first automaker involved in the same situation. Volkswagen, Audi, FCA, GM and Mercedes-Benz are all encountered recalls for the same situation. At this time, Honda doesn't have any injuries or crashes to report.
What To Do Now
If you've received recall notification about your vehicle, here's what you'll want to do next.
The recall begins on December 17th. You can contact Honda at 888-234-2138 for more information.
Reference Honda recall numbers C31 or L30. The NHTSA number is 18V777.
Make an appointment with your dealer for a free repair. They will bleed and/or drain your brake-fluid system and then refill it.
If you haven't received notification that your vehicle is included, you'll want to go to the NHTSA website. From there you can enter your 17-digit VIN. This lets you know if there's an open recall that you should take note of. We recommend checking this often, no matter what vehicle you drive.