Does it surprise anyone to know that Mercedes-Benz was once again the best luxury car of 2018 in the United States? The numbers are out and they effectively sold more than their biggest rivals Audi and BMW for the year.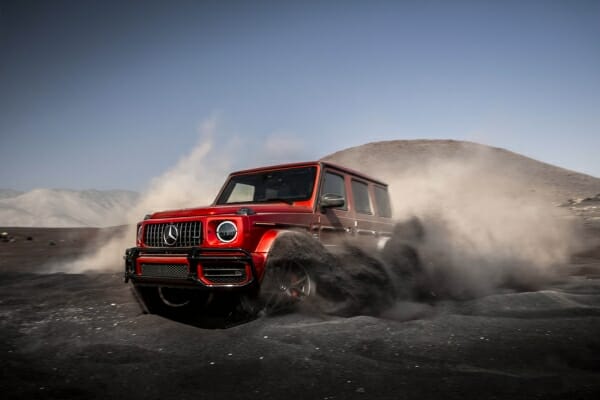 Mercedes-Benz: The Luxury Car of 2018
During 2018, Mercedes-Benz was able to sell 315,959 cars and SUVs. This put it just above BMW, but not by much. In fact, BMW managed to sell 311,014 vehicles during the same time. While Mercedes-Benz was able to hold their title, they faced their own set of challenges. Their sales dropped 6.3% from 2017 numbers. While they dropped in total sales, BMW went up 1.7%.
Following these two German automakers was Lexus, who clinched third place for 2018. They sold 298,310 vehicles with a 2.2% decrease over 2017. Audi retained their fourth place position with 223,323 cars sold. Finally, Acura landed in fifth among the luxury car sales with 158,934 cars and SUVs. This put them higher than Cadillac with 154,702 deliveries.
2019 Luxury Cars
In total, the luxury car sales in the United States went down 0.3% from 2017. That equaled a total of 2,027,312 vehicles. So what's forecasted for 2019. We have a lot to look forward to this year, according to KBB. These are some of the cars they listed as the top-rated.
Audi Q5
Volvo XC60
BMW X6
Land Rover Discovery
BMW i8
BMW M6
Volvo S90
Lincoln Continental
Genesis G90
Porsche Panamera
What we do know for 2019 is that there will continue to be a shift from passenger cars to SUVs. This will be the case with luxury cars as well. More people are turning to the larger design of SUVs for their families while others like the fuel economy of the smaller crossover models.
Of course, that isn't stopping the luxury automakers from producing some high-powered sports cars for enthusiasts. On top of that, we should also see a shift with more electric models coming to market. The 2019 luxury cars sales are something we will be monitoring closely. Let's see if they change much from the best luxury car of 2018.