Have you ever seen a pufferfish? They defend themselves by puffing their body up when danger is imminent. What if we told you that this technology might now save your car? Would you be willing to have external airbags on your vehicle that cause it to puff up in an accident?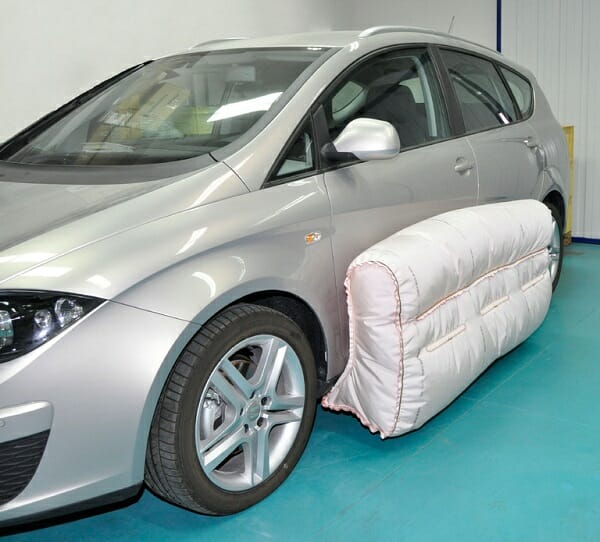 External Airbags Coming Soon
ZF, a well-known automotive supplier, demonstrates on YouTube how this technology softens the impact to a side collision.
This system utilizes lidar, radar and cameras to determine the probability of a T-bone crash. When the impact is imminent, the system deploys an airbag. All of this occurs within the blink of an eye.
The company predicts this type of airbag reduces passenger injury by 40%. That's mainly because it reduces the level of penetration that occurs from the other vehicle. With the airbag in place, the cabin receives less of the force and passengers have a better chance of walking away uninjured.
Other Similar Concepts
This isn't the first time we've seen similar technology. Audi used a concept on some A8 sedans which had suspension parts lift the car side by three inches if a collision was imminent. With this design, the rigid chassis handled more of the impact. The main difference is that this system only works at speeds less than 37.5 mph.
While we aren't sure if the ZF airbag will make it to production, we know it's not the first time the concept has been used. In fact, Volvo offered the same type of system on European models. It popped out of the hood and covered the windshield. It also protected the roof pillars in case of a pedestrian impact.
Just imagine the benefits something like this creates for your safety. Sure, your car might look slightly strange, but you have more protection. This airbag system, combined with the numerous driver assistance systems might just make the roads safer.