Arcimoto is an electric vehicle manufacturer based in Eugene, Oregon. They've become famous for their three-wheeled FUV (Fun Utility Vehicle). It was initially created as a passenger vehicle, but now they've made two versions for delivery and emergency service purposes.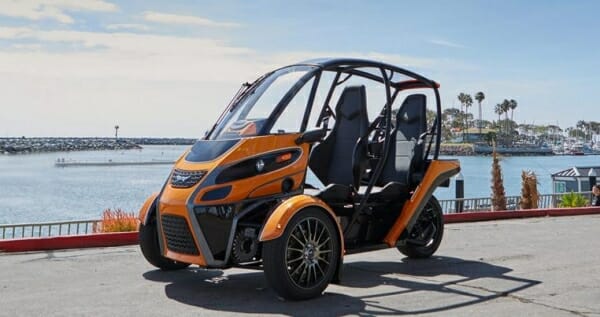 New Designs from Arcimoto
The FUV is a tadpole trike. That means it features two wheels in the front. These bikes provide more stability than the trikes with two wheels in the front. The tadpole design is more common these days with three-wheeled EVs. Arcimoto offers this semi-enclosed motorcycle in multiple styles now.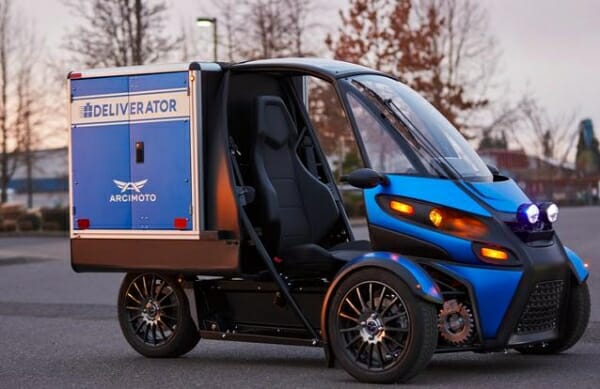 The delivery style vehicle is called the Deliverator. The intention is for small business and fleet usage. It should help companies save more money when compared to conventional delivery vehicles. The city range is 100 miles and it features a top speed of 75 mph. This allows it to operate all day in the city but still lets it go on the highway when needed.
This delivery vehicle also features 350 pounds of cargo capacity and 20 cubic feet of storage space. This electric vehicle starts at under $20k. It's also available for pre-order now. This isn't the first cargo delivery vehicle. In fact, we recently reported on the VW Cargo e-Bike.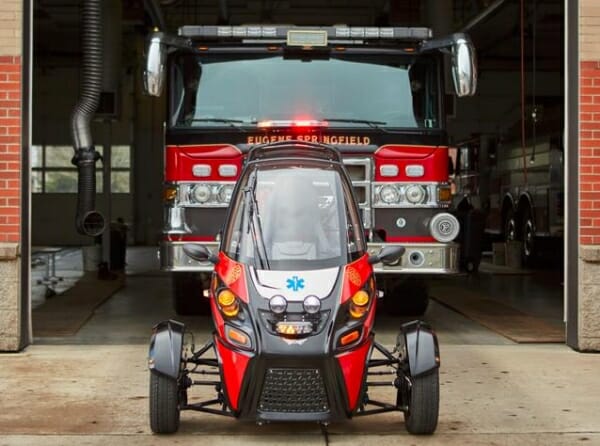 The Rapid Responder is an FUV for emergency services. The company's goal is to offer supplemental vehicles such as ambulances and fire trucks. It can perform some of the same duties that first responders need, but costs far less to operate.
Currently, it is being tested in Eugene, Oregon and Eastvale, California. The first production version might be ready for 2020.
What Do We Think?
Arcimoto electric vehicles aren't cheap. This vehicle is larger than a typical scooter or motorcycle, yet it doesn't take up as much room as a van or car. Clearly, the intention is to drive them in an urban environment.
We see a need that this company fulfills. Not everyone wants the big truck or panel van. For companies that have smaller loads to deliver, it makes sense. Some might even find that they can get rid of their entire delivery fleet.
We also see the purpose for first responders. You can get rid of the full-size fire truck or ambulance and dart through traffic faster. Anytime you provide aid quicker, you might save a life.
We would love to hear your thoughts. Are these worth the high price tag they will come with, or is it just another fad?