Even though rumors suggested that the 2020 Audi R8 would have a V6 engine, the automaker confirmed this isn't true. The German company doesn't plan to offer an entry-level version of their sports car and would rather people invest in the best.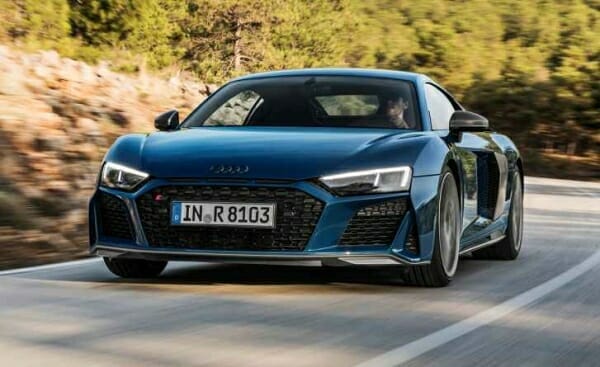 2020 Audi R8
The previous R8 had a 4.2-liter V8 to provide an entry-level introduction into the lineup. It was less intimidating and more budget-friendly. It featured a little extra interior space and produced 424 horsepower. This made it a little more manageable for those that were afraid of the intense power.
We heard lots of rumors that the 2020 Audi R8 was going to take it to the next level and offer a 2.9-liter twin-turbo V6. It would have been the same engine that powers the Porsche Panamera and Audi RS4. We even saw the leaked production schedule which said to expect this R8 by 2019.
After all that speculation, it turns out the rumors aren't true at all. When the 2020 Audi R8 was unveiled a few weeks ago, all hopes for a V6 were squashed. The project manager said that the 5.2-liter V10 engine is the best for the car and the only one available for this model year.
Future of the R8
Now that there are fewer engine options, it should be interesting to see what happens with the Audi R8. Will it stick around for another generation or will we begin to see a major shift to electric vehicles? Maybe they'll keep the name and create an all-electric supercar instead. Time will tell.
What we do know is that the 2020 Audi R8 is coming to dealerships next year. It has new color choices, a redesigned front fascia, plus three updated trims. They all offer a 5.2-liter naturally aspirated V10 engine. At it's best, this engine will produce 611 horsepower which is 34 horsepower more than the 2018 version (the previous most powerful in the lineup).
In other Audi news, don't forget that we plan to report about the Audi e-Tron GT Concept at the upcoming LA Auto  Show. Stay tuned for information once the show begins.