With automakers looking at ways to help the environment, it makes sense that we would see some amazing innovations. Ford has come up with an interesting way to use recycled plastic water bottles. We've seen how Ford uses plastic bottles and turns them into carpets. Let's take a closer look at the recycling efforts from the Blue Oval.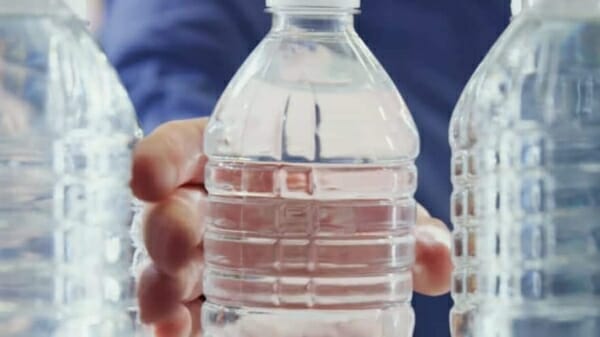 Plastic is a Problem
Treehugger states that 1,500 water bottles are used by Americans every second. These tend to end up in the ocean, waterways and landfills. It's even becoming embedded in our geological rock for future generations to dig up one day.
Ford wanted to do something about it, so they got to work designing a solution. What they came up was to make carpets for their cars.
A Ford EcoSport contains floor mats and upholstery constructed from recycled plastic bottles. This subcompact crossover contains about 470 bottles of plastic. That means, since 2012, Ford has recycled more than 600 million plastic bottles equalling over 9,000 tons.
How Ford Uses Plastic Bottles
So, how does Ford do this? They start by shredding the bottles, caps included. What's left are tiny plastic flakes. Then, they melt those flakes at 500 degrees Fahrenheit. Following that process, the melted plastic spins into a fine fiber that's thinner than a human hair. Ford balls this into a yarn-like style. Then, they use it for upholstery and carpets.
In total, Ford recycles 1.2 billion bottles each year with this method alone.
You can check out this video, done by Ford if you want to see it in action.
What do you think of this technology? Does it make you more likely to purchase a Ford vehicle in the future?
With all the new technology being created from CabinSense to external airbags, it makes sense that automakers would continue searching for ways to improve the environment.