With the Volkswagen Beetle making its exit and a new generation of automobiles beginning, what kind of vehicle could possibly replace this legend? The only car we could think of would have to be a compact crossover. Volkswagen agreed and chose the 2021 Volkswagen Tarek to replace the Beetle.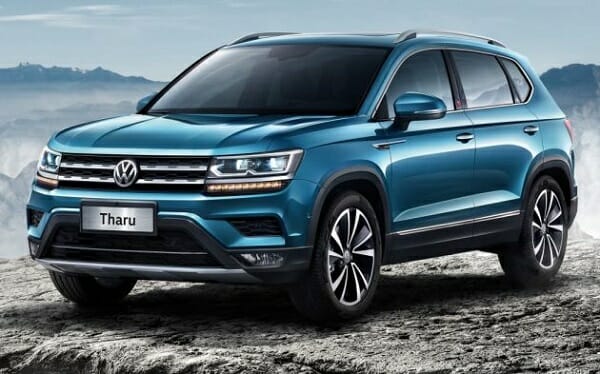 2021 Volkswagen Tarek
On July 9th at the Puebla, Mexico Volkswagen factory, the last Beetle came off the assembly line. After 80 years of being one of the most popular and longest produced Volkswagens to ever hit the roads, it will not be easily forgotten. The name will go down in history as the people's car.
The same factory that produced the Volkswagen Beetle underwent a redesign to meet the needs of constructing the Tarek. This new compact crossover SUV is going to be much like its Chinese counterpart, the Tharu. Volkswagen will take the Chinese version and adapt it to be a stronger and rougher model built for the US market.
Tharu Engines
Vehicles like the Tharu are often underpowered when built for the Chinese market. The standard 1.2-liter gas engine only produces 116 horsepower. You can opt for the 1.4-liter turbocharged 4-cylinder with 150 horsepower for some more pep. Volkswagen also offers the 2.0 Liter turbocharged 4-cylinder that produces 186 horsepower. These engines all come paired to a dual-clutch 7-speed automatic transmission with front-wheel drive only.
The 2.0-liter turbocharged engine may be powerful enough to quench the thirst of the US market. However, it would be nice to see AWD added to the options list.
The company is expected to begin production of the Tarek sometime next year. Dealerships will start to see deliveries in 2021 and will be marketed as a step down from the Volkswagen Tiguan in the lineup.
Let us know what you think about Volkswagen ending production of the Beetle. Does it make you glad or sad?