BMW just announced the introduction of their new BMW Intelligent Personal Assistant. This futuristic AI technology will continue to increase the driving experience of BMW cars everywhere. The personal assistant is always listening and responding to "Hey BMW." Because of this, it can help the driver in various ways. It can control vehicle settings including entertainment and navigation, explain vehicle functions and even have conversations.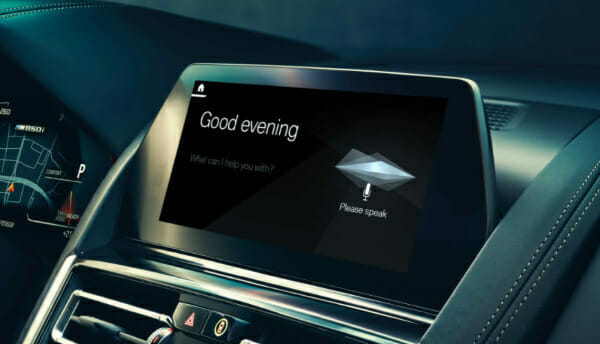 Personalizing Your Driving Experience
With the BMW Intelligent Personal Assistant on board, it will start to learn your personal preferences over time. It has the intelligence to teach itself settings like heated seat temperatures, frequent destinations and more. You can even go as far as naming your assistant to add more personality and character.
The BMW Personal Assistant will become familiar with vehicle functions and will operate them with certain commands. Just say "Hey BMW, I'm hot" and the BMW In-Car Intelligent Personal Assistant will turn down the heat! The assistant only gets better as it learns more of your favorite settings and preferences. With each command or question asked the personal assistant continues to improve.
BMW Intelligent Personal Assistant
With the BMW Intelligent Personal Assistant, you never have to worry about fumbling through your owner's manual anymore. It is able to explain and answer questions about your car and provide up to date status information. Need to know how to work the automatic high beams or if the oil level is full? Just ask your BMW professional assistance that is always on-board with you. It will also alert you to situations happening like low tire pressure or upcoming service appointments.
Navigation Made Simple
The BMW Personal Assistant is the perfect companion to have with you for your everyday commute. It makes navigation simpler than ever by accessing your online calendar and contacts. Without ever taking your hands off the wheel your personal assistant will remind you when it's time to leave for an appointment. It also provides you with up to date information on traffic and places to park.
Early 2019 Arrival
The BMW Intelligent Personal Assistant will start being installed as early as March 2019. The basic version will be available in 23 different languages. Furthermore, it will feature more natural voice control plus more functions such as weather, music, location searches, and more. The assistant will be offered in models featuring the BMW iDrive 7.0 and with the Live Cockpit Professional.
Does this incline you to buy a 2019 BMW 3-Series?