We've been telling you about the return of the BMW 8-Series, but there's more news waiting for you. German automakers at BMW have plans to release an exciting special edition yet this year. To be honest, it's going to be hard for the Porsche 911, Aston Martin Vantage and the Mercedes-AMG GT to compete against this. Prepare yourself for the BMW M850i xDrive Coupe.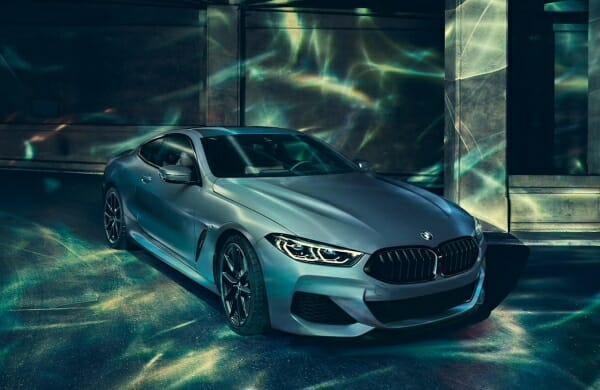 BMW M850i xDrive Coupe
While the company is calling it the First Edition, it should actually be labeled the Second because the M850i xDrive Night Sky should be released ahead of the BMW M850i xDrive Coupe. In fact, we will see that version sometime between April and June, but they only have 400 cars to offer.
The xDrive comes adorned with a Frozen Barcelona Blue metallic paint which is simply the clear-coat version of the Barcelona Blue. It also features 20-inch Onyx alloy wheels that come with M-badging. In addition, its chrome detailing gets replaced with high-gloss black located on the vents, tailpipes, grille and window frames.
Inside the special edition BMW M850i xDrive, you will find midnight blue and ivory white leather. You can also order this coupe with a carbon fiber aero package and carbon roof complete with M-branded badging.
As far as the power goes, drivers receive a 4.4-liter twin-turbo V8 that pumps out 523 horsepower and 553 lb-ft of torque. This pairs with an eight-speed automatic transmission that powers up both axles. This car goes to 60 mph in a mere 3.7 seconds.
We've also heard rumors that for an additional fee, drivers have access to a 16-speaker, 1,400-watt Bowers & Wilkins Diamond Surround Sound System which sounds like the perfect compliment for the ride. We don't know yet how many will be available at release. However, we do know that the company is taking owners on a first-come-first-serve basis.
BMW 8-Series
What excites you the most about the upcoming BMW 8-Series? Are you happy that the German automaker is bringing back this lineup or do you prefer something else they offer?