At the Geneva Auto Show, BMW unveiled its new plug-in hybrid electric vehicle. The BMW X3 xDrive30e is the first small crossover from the luxury automaker. On electrons alone, the model travels 31 miles, which is ideal for getting around town. In addition, the four-cylinder gas engine pumps out 244 horsepower.
As automakers compete to produce the best hybrid and electric vehicles, it's nice to see BMW getting into the action. Let's take a first look at this exceptional crossover.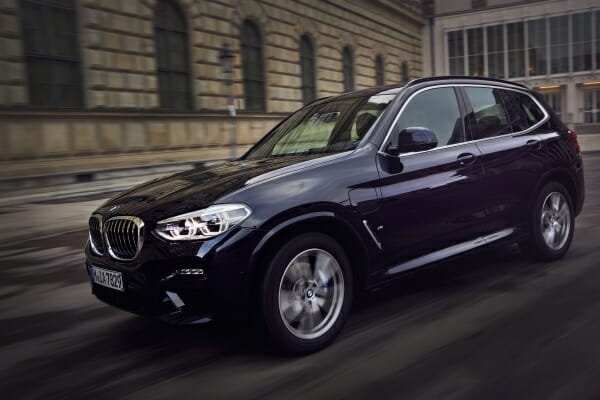 Examining the BMW X3 xDrive30e
This electrified hybrid vehicle features a bigger 12kWh battery which helps those looking to do a lot of city driving. With a range of 31 miles, you don't have to burn any fuel while heading into the office every day.
In addition, BMW showed off several other PHEVs in its lineup. We saw the BMW X5 xDrive45e, 225xe, 330e plus the 7-Series.
In the 2020 BMW X5 xDrive45e, you'll have access to a six-cylinder hybrid powertrain that produces 383 horsepower. This offers better range plus lower emissions. On top of that, all the models now feature a battery charge indicator. This is located on the dash and helps drivers during charging.
BMW Hybrid Lineup
Overall, we are quite impressed with the newest BMW hybrid lineup. While it isn't yet where Mercedes or Audi is, BMW is stepping up its game to compete. They are still one of the leaders with electric technology as well. Just take a look at the i-range.
Still, many people prefer to drive a hybrid vehicle over an electric model. They view it as more practical, which is why BMW is investing resources into creating a new lineup. Don't worry, BMW has no plans to discontinue production of their electric vehicles. In fact, they plan to introduce even more electric vehicles in the near future.