For years, Bosch led the market in electric bicycle motors and batteries. Since the company released its technology, there haven't been many updates. Now, Bosch plans to unveil a new line of equipment. Let's take a look at what the Bosch 2020 eBike motors and batteries mean for consumers.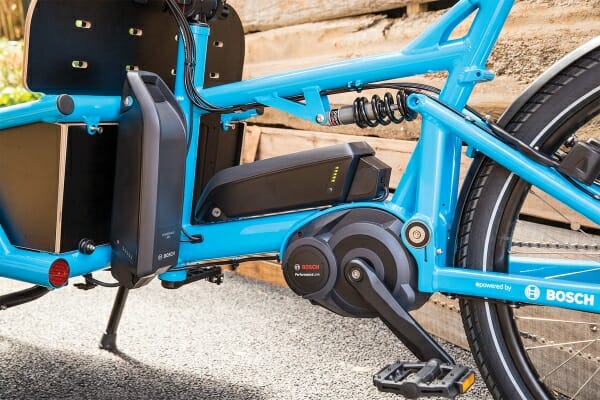 New Bosch 2020 eBike Motors & Batteries
Bosch's new lineup features new motor casings plus larger batteries. Previously, there were two classes for Bosch motors: a small, quiet Active Line and the more massive, powerful Performance Line. In 2020, the Performance line is mounted inside a smaller case, similar to the previous Active Line. It features 65 NM of torque and provides 300% pedal assist boost.
This lineup also features two special editions: Bosch Performance Line CX plus the Performance Line Speed.
Both of these received a new magnesium casing which lowers the weight. They also come with larger chainrings. The top speed of a Performance Line Speed is 28 mph, which is more than the 20 mph limit on other motors from the company.
Other Updates from Bosch
Aside from those revelations, other changes have occurred. The new motors in the Cargo Line also increase up to 28 mph.
The Powertube batteries received an update as well. Previous models achieved 500 Wh, but the new batteries up that to 625 Wh. If you need to keep the price down, there is also a 400 Wh battery in the better case.
Bosch Leading the Pack
We are happy to see Bosch step forward with this new lineup. With no important updates in many years, what they are doing now is welcomed. Of course, there is a lot of competition in the electric bike market. Just think about the HPC Scout Pro electric bicycle that hits 45 mph.
Who do you think the leader will be with ebike technology? Let us know your thoughts.