In the past couple of years, we've seen a lot of new advanced technology used in vehicles, some useful and others just downright scary. Now, we received word that Eyesight Technologies out of Israel, created a new program they refer to as CabinSense. This in-car passenger monitoring program is one of the most advanced tech offerings we've seen up until now.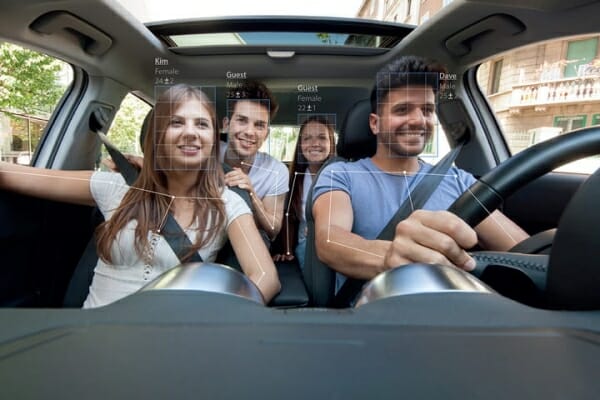 CabinSense for Your Passengers
The new system scans and analyzes your passengers in the same ways a drowsiness detection system examines the driver but on a much higher level. Your passengers' faces are scanned so the car can identify who they are. This reveals their age, height, gender, position in the seat and body mass.
Eyesight Technologies claims that CabinSense creates a safer drive because it determines if passengers are in a safe position and whether or not they are wearing a seat belt. If it detects children, it disables the airbag. In addition, passengers can enroll in the program so that the system immediately updates their preferences. This includes media options, seat adjustments and temperature.
We are proud to announce #CabinSense, our occupancy monitoring system which increases security and comfort for all passengers. @lukedormehl from @DigitalTrends has all the details.
https://t.co/bKJgZyrKyZ

— Eyesight (@EyesightAI) February 14, 2019
Would You Use It?
Does this tech sound like something you are interested in? Before you run right out to implement it, there are some things you should probably know. First of all, there are some serious privacy concerns to consider. Do you really want AI monitoring everything that occurs inside your car? Because the system can determine how many times someone gets in the car, it's a great system to catch someone in the act of infidelity.
Furthermore, it's going to detect activities such as drinking and smoking. Does that mean that CabinSense might make you more liable in lawsuits as well? One thing is for sure; as a society, we already rely on so much technology to get us through our day, but a few programs are just downright scary.