There is a new proposal going through the California Senate that would create an Autobahn-type highway in the area. The proposed California Autobahn would create highway lanes that don't have speed limits. Is this a good idea or a recipe for disaster?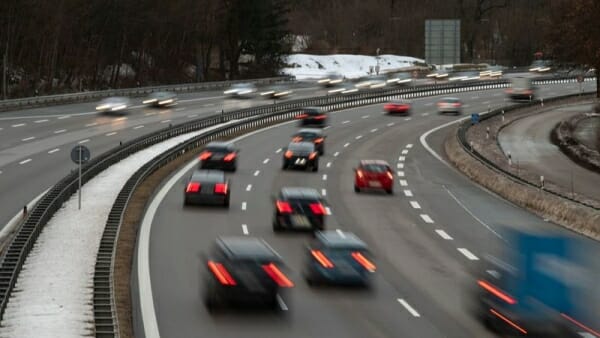 Creating a California Autobahn
If you don't know about the famous Autobahn in Germany, you are missing out. It's a complete network of highways that features a lack of speed limits. Despite that, there are very few fatalities or accidents. That's why California wants to get in on the action and create their own Autobahn-type highway.
Senator John Moorlach proposed Senate Bill 319. It states that California will add two additional lanes to Interstate 5 and State 99. These lanes won't have speed limits and should alleviate some congestion between Los Angeles and the Bay Area.
This bill requires two extra lanes, which need to be constructed. This comes after Governor Newsom states that the rail project costs went from $45 billion to a staggering $77 billion. In order to complete the 171 miles of rail line, the project is being trimmed. We don't know the fate of the line running from Merced to Bakersfield, at this time.
Funding the Project
The Greenhouse Gas Reduction Fund plans to finance this highway project. That's because it reduces congestion, idle time and emissions. What's odd is that Germany is currently arguing that they should impose speed limits because they limit emission. Who is right?
The other trouble is that there were more than 9,000 deaths in 2017 because of speeding-related incidents according to the NHTSA. They are adamantly opposed to the new legislation and wish states would lower their speed limits to protect lives.
The other concern is that the no-limit Autobahn-style roadway only benefits drivers that have fast cars. A high-speed rail line helps everyone in California regardless of their vehicle situation. What are your thoughts on this new proposal and will you drive your new Tesla Model Y on it?