It's time once again to find out what vehicles feature the best interiors. Let's take a quick look at the 2019 Wards 10 Best Interior Winners from this year.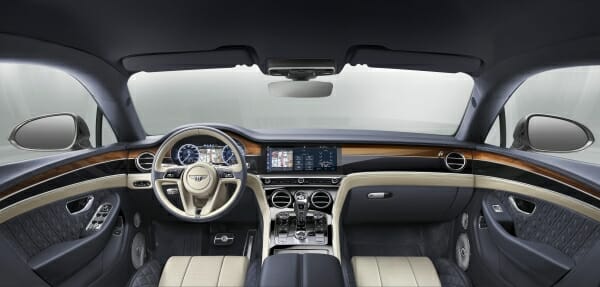 2019 Wards 10 Best Interior Winners Are…
Bentley Continental GT ($276,730) – won for its bespoke luxury and modern technology.
BMW M850i ($119,295)  – features a performance-focused interior and detailed stitching.
Genesis G70 ($44,895)  – affordable luxury with quilted door inserts.
Hyundai Santa Fe ($39,905) – praised for the integration of trim materials and colors.
Jeep Gladiator ($51,245) – features an adventure inspired interior with matte red finish.
Lincoln Nautilus Black Label ($67,630) – clean lines and ambient lighting make this SUV a winner.
Mercedes-Benz A220 ($51,935) – entry-level luxury features a hand rest and touchpad.
Nissan Kicks ($23,330) – comes complete with rust-colored contrast stitching and headrest-mounted speakers.
Toyota RAV4 ($39,565) – compact crossover offers rugged and oversized HVAC controls that set it apart from the crowd.
Volvo V60 ($54,690) – premium, unique feel with the textile weave upholstery.
Picking the Winners
There were a total of eight editors judging 32 vehicles. All of the models featured either all-new or significantly updated cabins. The editors test drove the vehicles this past February and March in Detroit. The scores were determined based on design, comfort, aesthetic appeal, ergonomics, materials and user-friendliness. As you can see from the list above, there was no price cap on the nominees.
Half of the list of vehicles were cars. We believe this is interesting considering how most automakers remain focused on utility vehicles right now. What's most impressive is how a $23,330 compact CUV also made the list this year. Wards believed it competed with cars that were ten times its worth.
The winners were announced during the 2019 New York International Auto Show. Then, the automakers receive their trophy during the 2019 WardsAuto Conference held this May 9th during the Suburban Collection Showplace in Novi, MI.
In addition to this list, don't forget to check out the 2019 Wards Best Engines list as well.