It looks like General Motors is the latest automaker to cut passenger car production. News hit that GM is ending production of six of their cars. GM ending production of vehicles such as the Chevrolet Cruze and Volt might help them to revive sales; only time will tell.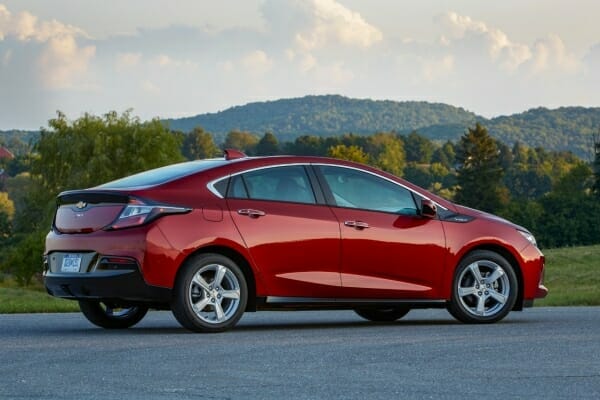 GM Ending Production
This move was part of a plan to cut costs and revealed by the company just this past Monday. As Americans flock to pickups, SUVs and crossovers, it makes complete sense that GM ends production of certain vehicles.
In North America, they are discontinuing the Volt and Cruze starting in March 2019. They will also end the Impala production in March.
Furthermore, the Cadillac XTS and Buick LaCross will stop being produced at the same time in the United States. Then, the Cadillac CT6 will see its final run in mid-2019, though these will continue to be sold in China.
GM Closing Plants
If that news wasn't enough, they are also closing three of their assembly plants. The Ontario, Ohio and Michigan plants will shut down before 2019 ends.
All these moves combined should save the company $6 billion, especially since they plan to cut 15% of the workforce.
GM Sales
During the first nine months of 2018, Chevy Volt sales fell 15.9% in the United States when compared to the previous year. In that same period:
sales of the Cruze fell 26.5%
Impala purchases declined 13.4%
XTS sales jumped 15.9%
CT6 sales decreased 10.6%
LaCross sales dropped 14.2%
In total, the first nine months of this year shows sales of almost 200,000 vehicles that are set to be discontinued. That's a large chunk of the pie. In fact, it's a little less than half of the Chevy Silverado sales, which is the company's most popular model.
What does this mean for the future of GM? Clearly, the company will continue to focus on the Chevrolet Colorado, Silverado and SUVs, but will this be enough to pull them through?