As your car continues to age, different things occur; just like with our bodies. Not only is it essential to understand this as you own your vehicle, but also wise to consider when buying one. Sure, buying a used car saves you some money and you don't experience depreciation the same way, but what's the trade-off? Let's examine some car mileage milestones so you know what to expect.
1st Milestone: 0 to 15,000 Miles
Our first of the major car mileage milestones occurs when you buy the vehicle. Typically, when you drive your new car off the lot, you are looking at a 10-percent decrease in value. Then, you will lose another 10-percent during that first year. Of course, some vehicles depreciate at higher or lower values, so this number fluctuates.
Surprisingly, many luxury cars depreciate at a faster rate. That's because they are over-priced to begin with. They also require higher-priced repairs and maintenance. You also have the fancy tech features to think about.
Within the first 15,000 miles, you want to get some tire rotations and oil changes. The exact frequency will depend on your driving habits and the vehicle. You should also replace your wiper blades at some point during this time. If you aren't mechanically inclined, you will also want to have your service person check the fluids at the same time you have an oil change.
2nd Milestone: 30,000 to 40,000 Miles
Lots of cars come with a minimum three-year/36,000-mile warranty. This will likely expire during this milestone, which causes the resale value of the car to drop as well. In addition, many leased cars turn back up at the dealer during this time, so there's an influx of them available on used car lots.
You will need to consider making your first major service visit during this time. You should already be getting the typical oil changes, tire rotations and inspection, but you need to think about some other components now. Things like your brake pads and air filter probably need to be replaced. You might also need a new set of tires. To change your transmission fluid, your overall shop cost might be over $1,000 with everything else we've talked about.
3rd Milestone: 60,000 to 70,000 Miles
It's time for that second major service visit. It's going to require a lot of the same aspects of the last one, with a few added pieces. Often, the spark plugs, hoses, valves and belts are changed at this time. If you need a timing belt, you are going to shell out a good amount of dough.
Most people prefer to trade in their cars before this visit hits because it simply isn't cheap.
4th Milestone: 90,000 to 100,000 Miles
Once you hit the 90,000-mileage mark on your car, you really should think about selling. If you let it get much higher, you aren't going to get what you hope for. Car shoppers don't want to waste their time on cars with high mileage because of the repairs that might follow.
If you decide to keep the car, then it's time for a third major service visit. This requires a complete inspection of your vehicle to determine what's worn out and needs replacement. It's also the time to transition your car to high-mileage fluids.
Major components could fail during this time. This includes your power steering pump, water pump, transmission or suspension parts.
5th Milestone: More Than 100,000 Miles
Many cars will make it past this point, but there's going to be significant wear. You will see the signs of age in and out of the vehicle. It becomes challenging to get any decent amount of cash for your car at this point, so many people choose to keep it. That's a wise investment since it's probably paid off by now.
The key is to remember that anything major could go wrong at any time. This might leave you stranded without a means of transportation. If you had to replace the transmission or engine, it could cost more than the value of your car.
Continue to follow the recommended service schedule for your best chance of success. Fix the minor things as they crop up or it might start to feel overwhelming to you.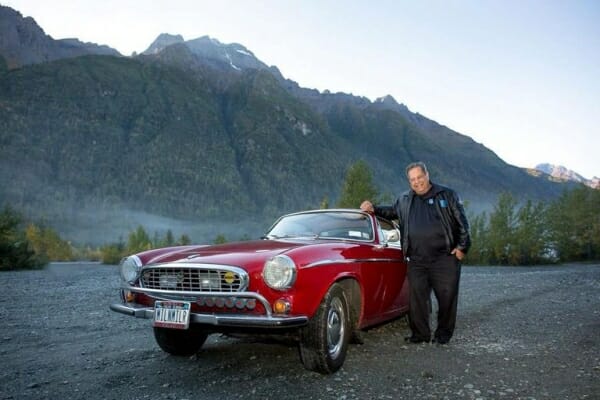 6th Milestone: Beyond 200,000 Miles
If you think cars don't make it this far, you are wrong. In fact, Irv Gordon put 3.2 million miles on his 1966 Volvo P1800. To keep a vehicle running this long, you need to be willing to invest an insane amount of money, and it's probably not worth it.
Once you get to the 200,000 mark, you want to treat your car with a little extra love. After all, there's probably a sentimental reason you haven't gotten rid of it yet.
Which Of These Car Mileage Milestones Are You At?
Where are you at in this list of scheduled events? Have you taken proper care of your car by using the best motor oil and having regular service performed? Let us know how long you plan to drive your car before selling it. We would love to hear from you.