It's time again for another auto recall! This time we are looking at several Toyota and Lexus vehicles. 130,000 vehicles are part of the Tacoma and Lexus LXS recall. The cars in question are from the 2018 and 2019 model lineup. So, what's the problem?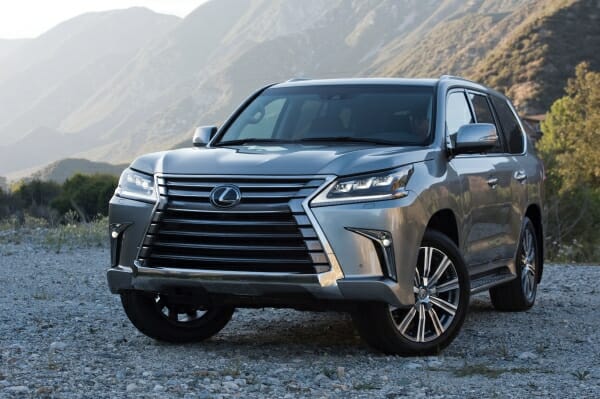 Tacoma and Lexus LXS Recall
This isn't your typical recall that most people turn their heads to, this one is quite severe. In fact, the Tacoma and Lexus LXS Recall relates to an issue with the sensors and tension levels of your front seat belts. Thankfully, it's simple to tell if you have a problem. The malfunctioning equipment gives itself away by causing the airbag light to illuminate continuously.
If you've seen this light recently and wondered what was wrong, you don't need to question it any longer. Don't wait for your letter to arrive in the mail this January, go ahead and have it checked out. This isn't something to play around with.
Is It Really That Serious?
Yes! If your sensors aren't working correctly, for whatever reason, it's possible your airbags won't work in an accident either. Because of this, you don't want to mess around. The worst part is that Toyota isn't quite sure how to fix it yet. Say what?
That's right! They haven't figured out the solutions yet, but are working on it as we speak. In the meantime, what are you to do? Aside from avoiding an accident, we suggest you talk to your local dealer. Hopefully, your prompt action makes you the first in line for repair when the issue gets resolved.
There is, of course, another Toyota recall happening now related to the 2019 Toyota Corolla Hatchback. Thankfully, this one only affects 3,400 vehicles and is related to the torque converter in the Continuously Variable Transmission (CVT).
See if your vehicle is affected by either of these recalls by entering your VIN on the Toyota website. Don't forget to stay posted to Car Blog Writers for all the latest car and truck recalls.