If you ask anyone which state loves electric vehicles the most, they'll probably respond with California. Even I thought it had to be this west-coast state. But just like you, I was proved wrong by a recent study from YourMechanic. It might surprise you to know that the top EV popularity by state goes to Oklahoma! That's right – Oklahoma.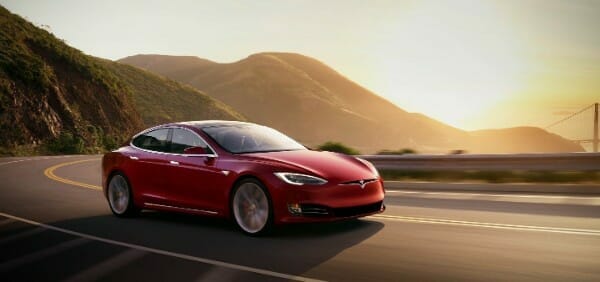 A Look at EV Popularity by State
To conclude that Oklahoma was the winner, YourMechanic analyzed the charging costs, sales figures, amount of charging stations and EV market share per state. The final determination concluded which states were more accepting of EVs and how convenient it is to drive in that particular state.
Electric vehicles sales in Oklahoma are up over 167%, which helped them to clinch the title. My home state of Texas didn't fare so well. If you're curious where California ended up, prepare for another shocker. They were in 27th place.
In all fairness, many people in California already have an electric vehicle, so there's probably no one else to sell to.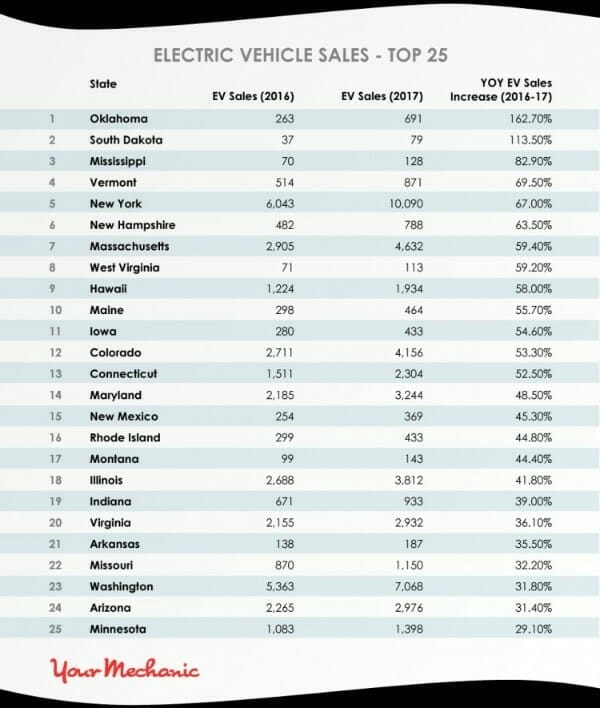 Saving Fuel
If you want to save some money filling up your tank, they've evaluated your savings as well. The top state for savings would be Louisiana. Of course, Hawaii came in last place because electricity is expensive there even though they could use solar panels more.
Actually, Vermont listed as the highest for the largest number of charging stations per people. There's a total of 165 which means one for every 3,780 residents. Want to know who has the least – Alaska. In fact, they only have nine charging stations. Pretty pathetic.
In all fairness, we don't think electric vehicles fare well in Alaska anyway. The extreme cold drains batteries and there isn't enough infrastructure to support EVs.
Bottom Line
If you live in Oklahoma, you can be proud to win EV popularity by state. As the wind sweeps across the plains, you can expect to see more EVs on the road in your state every day.