Starting right now, GM is offering new vehicles with an optional, extended bumper-to-bumper limited warranty. This covers five years or 60,000 miles of coverage for all GMC and Chevrolet customers. In addition, Cadillac and Buick customers receive a six-year or 70,000-mile warranty. With that said, no other brand offers this type of extended bumper-to-bumper limited warranty right now.

GM's Extended Bumper-to-Bumper Limited Warranty
With this new warranty, buyers attain additional peace of mind and confidence with their purchase. This allows drivers to visit any dealer for warranty repairs without the need to have any paperwork, face exclusions or pay deductibles. This extended warranty offers many more years of protection than any other coverage and sets the bar for other automakers.
A standard warranty for GMC and Chevrolet covers three years or 36,000 miles. With a Cadillac or Buick, that coverage is four years or 50,000 miles. The most significant difference between this warranty and a service contract includes these points:
Any dealer nationwide within the GM brand accepts the warranty.
There are no claim forms to file and no deductibles to pay.
The warranty remains in effect no matter who owns the car. Customers don't have to transfer the coverage. This should enhance resale values.
The coverage is folded into the lease or loan when requested.
The average car buyer retains their vehicle for almost seven years. Therefore, this should become a popular option among new car purchases.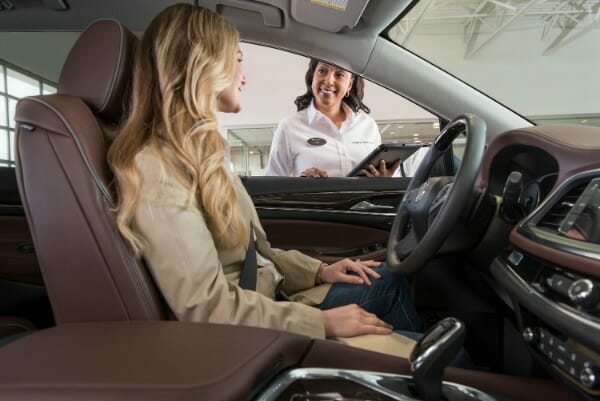 Other Aspects of the Warranty
This new program might affect some of the aftermarket service contracts sold at GM dealers. Because of this, it should be interesting to see what direction that leads the company.
A typical warranty costs between $1,000 and $2,000, depending on the vehicle. That's not a bad price considering the additional coverage time and benefits. In some circumstances, fees are waived or applied as an incentive for closing the deal.
Tell us your thoughts on the new extended bumper-to-bumper limited warranty.