If you've been watching sporting events over the last couple of weeks, it might have surprised you to see Chevrolet's Most Reliable Ad. You aren't the only one that was shocked during the latest installment of Chevy's 'Real People' series.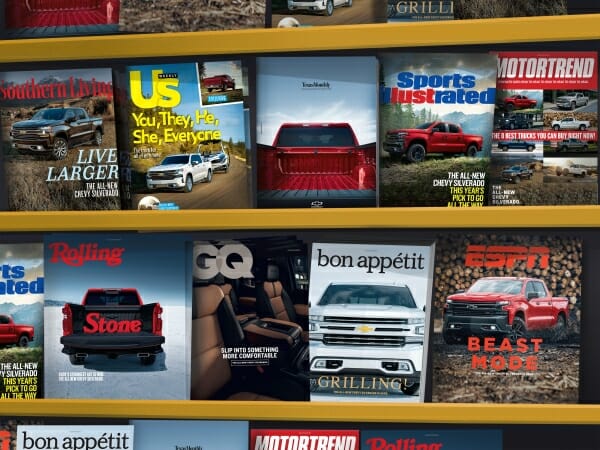 Most Reliable Ad
During their series, Chevy brings in car owners to shock them with some recent news. This time around, it was to inform them that Chevrolet is the most reliable car company in America. In fact, they claim to be more reliable than Honda, Ford and Toyota as well.
Surprisingly, they don't quote JD Power or any other reputable source for the information. All they did was pull the tarps off some cars very loudly, for the effect. All of the real people seem quite ecstatic that their cars offer the highest reliability ratings.
You would think that people wouldn't be this gullible, but they are. The trouble is, Ford, Honda and Toyota don't agree.
In the past, Chevrolet's ads highlighted real accolades from reputable companies such as JD Power. This one, leaves consumers wondering who made the claims.
In fact, the legal teams from Honda, Toyota and Ford all reached out to Chevy to find out where the detail for the most reliable ad came from. They've insisted that the automaker provides that information or shuts the ad down completely. In response, Chevrolet shelved the most reliable ad and is focusing on the Silverado in a new ad campaign.
As it turns out, Chevy did use a survey to determine they were the most reliable. Trouble is, it was from 2015 and funded by them. In addition, they used a small sample size and led the respondents to the reliability terminology.
Still, they stand by their decision to run the ad and merely pulled the campaign so they could launch a new one, according to the company. They claim they didn't make the decision based on the content's accuracy.
What Do You Think?
If you haven't seen the ad for yourself, make sure you take a look.
Do you believe that Chevy has the most reliable vehicles on the road? According to Forbes, Chevrolet hit near the bottom of the list regarding reliability. I guess if you can't produce data that claims your statements are true, it's now okay to make them up?