It appears that GM just filed a new application for the "Bolt EUV." They plan to trademark the name with the United States Patent and Trademark Office. The application was submitted on April 9th and features the serial number 88376963. They filed the Bolt EUV trademark and we have some theories on what's going to happen next.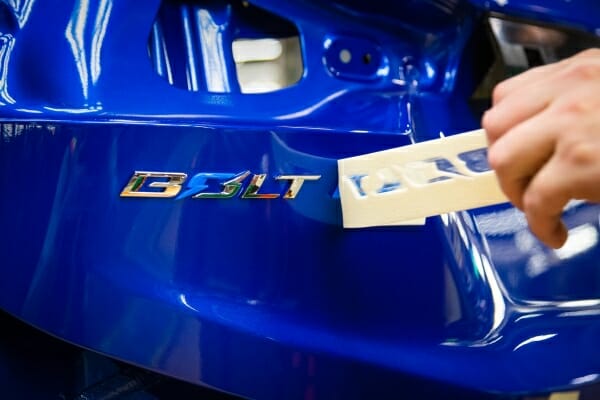 Bolt EUV Thoughts
We believe that GM has plans to create a new vehicle, namely the Bolt EUV. While we aren't quite sure what the EUV stands for yet, we speculate it is an acronym meaning Electric Utility Vehicle. It could be the name of the next Chevy EV.
General Motors did confirm that they have plans to create a future EV for Chevy. This came right after the $300 million investment into the Michigan Lake Orion plant. At this facility, GM currently builds the Bolt EV, Sonic and Cruise AV prototypes. In addition, it's also the only worldwide facility that presently produces autonomous vehicles on a production line.
We do know that the Chevrolet EV will share the GM BEV2 platform that's currently located on the Bolt EV. We do believe that this new vehicle might be a small crossover. If our guesses are accurate, it might be roughly the size of the Equinox. As a result, this helps the company achieve its goal of reaching 20 all-electric vehicles by 2023.
Future of Electric Vehicles
There's a lot of competition in the electric vehicle market right now as all the automakers race to be the next big company. With that said, what we would really like to see from Chevy is an electric pickup truck similar to what Ford is planning. So, when we get news related to that, we will be sure to pass it along.
How about you? Are you interested in a Chevy electric SUV or do you plan to stick to the gasoline vehicles? Let us know.