Are you in the market for a brand new Corvette this Christmas? You may want to hurry and grab it because we just received word that the Corvette prices are about to jump up for the 2019 models.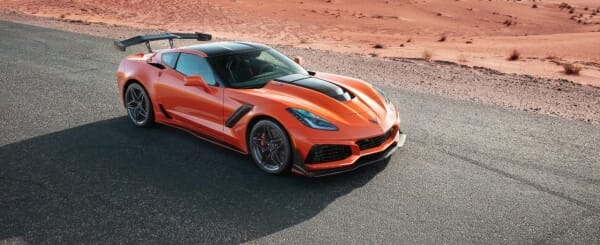 Chevrolet Corvette Prices
Does it seem at all odd to you that the automaker would raise the Corvette pricing when sales of the sports car are currently down? As more people turn to buying SUVs and trucks like the Chevrolet Silverado 1500, the sports car market continues to decline.
Depending on which trim you choose, the price might not be as bad as you would think.
Keep in mind that what we've heard so far hasn't been officially confirmed by Chevrolet. The Corvette lineup pricing for 2019 might change beyond what we know at this point.
Starting off the list, we'll take a look at the convertibles and Stingray. The Stingray might jump up about $405 while the convertible receives a price bump of $905. You might say this isn't too bad, and you are right. That's only a few hundred dollars, and not much to worry about.
The trouble comes in once you opt for one of the higher performing models. For example, if you want to get behind the wheel of the Corvette ZR1, you might be looking at another $2,000 over the 2018 Corvette pricing. These prices don't even include the gas guzzler tax or the destination fees you would have to pay on both the Z06 and ZR1.
In addition, the eight-speed automatic option adds another $275 to the total. What might surprise you to know is that 80% of new Corvettes sold contain this transmission.
Corvette Sales
Since 2014, Corvette sales have slowly been declining. We know that Chevy only sold around 25,000 Corvettes last year. We are still awaiting fourth quarter numbers on this year's Corvette sales, we do know that the total was under 15,000 towards the end of September.
GM reported that Corvette sales have been down 27% when compared in the second quarter.
While we might not be a car manufacturer, it seems illogical that the company would raise the Corvette prices now. Why go so high while the sales continue to decline? Hopefully, GM knows about something we don't yet.