Chevy partnered with Warner Bros. Pictures to create the first full-size LEGO Silverado truck. Back in 2017, they worked together to form the LEGO Batmobile to promote "The LEGO Batman Movie." Now, they join forces once again; this time to draw attention to "The LEGO Movie 2: The Second Part." The result is just stunning and captivating.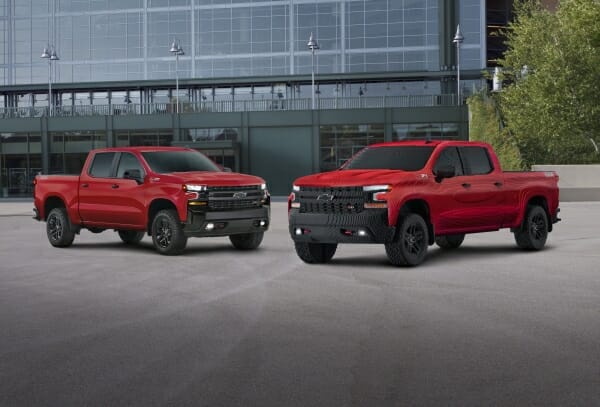 LEGO Silverado
There is a mini-build of a Silverado High Country that makes an appearance in the new blockbuster. During this adventure, the heroes must reunite and save their city from the LEGO DUPLO space invaders. While their spot in the film is exciting enough, building a full-size Silverado is even more fun.
Chevy saw an opportunity and took advantage of it. Because of that, they were able to integrate their brand into the movie's publicity. Furthermore, Chevy was also proud to be a part of the project since LEGO promotes themes such as teamwork and determination.
To build the LEGO Silverado, it took eighteen LEGO Master Builders a total of over 2,000 hours. During that time, they hand-selected and placed all of the 334,544 LEGO bricks to create a Chevy truck with graphic details and working lights.
Fun Facts About the LEGO Truck
Here are a few facts about this full-size LEGO pickup.
Model measures 72 inches high (6 feet)
Truck is 240 inches long (20 feet)
Pickup is 96 inches wide (8 feet)
The total weight is 3,307 pounds
334,544 total LEGO bricks make up the replica Silverado
Each of these pieces was hand-selected and put in place by a specially trained builder
The most commonly used block was the red 2×8
In total, the 18 builders took over 2,000 hours to complete the truck
It was designed in Enfield, Connecticut at the LEGO Group's Model Shop
Speaking of children's toys – did you see that there is a Hot Wheels Movie in the works? It's going to be hard to pass the opportunity to see that one!