If you discuss the mid-size truck segment with anyone, they are likely to start talking about the Chevy Colorado. It's one of the brands that you just rely on, along with Toyota and Nissan. We've seen some recent shakeups with Jeep and Ford trying to get in the game as well. But, what truly tops the charts is the 2019 Chevrolet Colorado ZR2 Bison.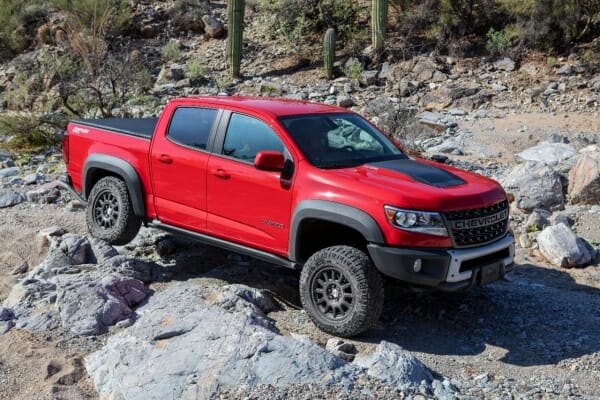 Chevrolet Colorado ZR2 Bison
Right now, the Colorado ZR2 consists of 10% of total Colorado sales. In fact, this mid-size pickup earned 134,842 sales in the United States during 2018. But, for those who want the ultimate off-road experience, you opt for the Chevrolet Colorado ZR2 Bison. Even though it has an MSRP of $48,045, it hasn't stopped people from wanting to drive away in one.
Unfortunately, all the 2019 models have been sold. If you waited, you are out of luck. They only produced 2,000 and they sold like hot cakes.
This sudden interest in this higher-priced pickup means there's still a demand for this type of vehicle. We think it's likely that many other truck brands are going to take notice and follow in suit.
The truck itself launched at the end of 2018 during a drive event that occurred in Arizona. During that time, Chevy invited the media to test out the trucks for themselves. This was a sure-fire way to get people excited and it paid off big-time for the American company.
More Truck News from Chevy
Of course, the automaker isn't scared to test the waters and see what works. This year, they've already announced the arrival of the Silverado 4500HD, 5500HD and 6500HD. We've also seen the release of some other Colorado special editions. The question is, what is the company going to do next? Honestly, we can't wait to see, but we hope it looks better than the 2019 Chevy Silverado. We just can't find any enthusiasm with this model, how about you?