Toyota used to be known as a racing company. That's because they produced fast cars. The new 2019 Toyota 86 attempts to embody the classic Toyota with a modern sport compact design. What's most surprising about this car is that Toyota isn't even manufacturing them. Instead, it's produced in Subaru's Japanese factory with the BRZ.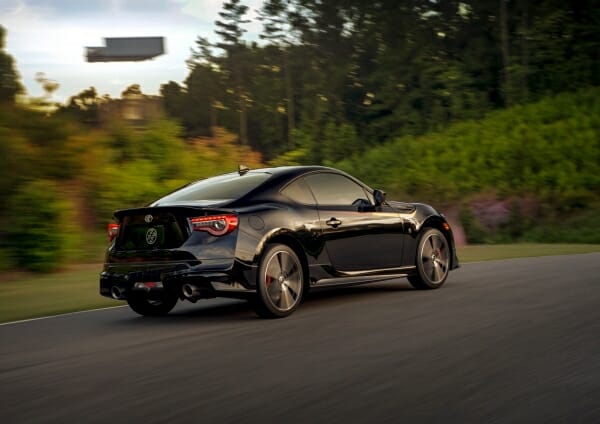 2019 Toyota 86
It's been six years since Toyota produced the Celica, their last sport compact car. Most other automakers eliminated this style from their lineups, just like Toyota did. In exchange, they built cars that would speak to the masses.
The new Toyota 86 receives a naturally aspirated 2.0-liter boxer engine because it is a Subaru. This produces 205 horsepower plus 156 lb-ft of torque. This rear-wheel-drive vehicle works in conjunction with a six-speed automatic or manual transmission.
At the end of the day, this compact car goes from 0-60 mph in 6.2 seconds. Plus, it has a top speed of 145 mph. While that might sound underpowered, the car itself weighs just 2,846 pounds. This leads it to be quite nimble and fun to drive.
Features of the Toyota 86
The GT trim comes with a rear wing. The limited TRD Special Edition features fancy graphics, new chin spoilers, Sachs Performance adjustable dampers and Brembo brakes. What's most interesting is what doesn't come on the 2019 Toyota 86. In addition, you won't find sensors for adaptive cruise control, lane departure warning or blind spot monitoring either.
Inside the cabin, you'll find a seven-inch infotainment system, six-way adjustable bucket seats and push-button start on some trim levels. In fact, the base model only comes with manual air conditioning, but still starts at $26,455. Considering there aren't many options to add, the highest level model starts at just $32,420 making this an affordable sports car.
Unfortunately, we have nothing to compare it to. That's because there are no other cars to compete in this segment right now. Maybe the only model close to it is the Mazda MX-5 Miata. While it has more features, it far less practical.
It's hard to imagine that this car will be on the market for long. You would do better to hold out for the 2020 Toyota Supra in our opinion.