Jeep enthusiasts everywhere are anxiously watching the 2019 roll in, and there's plenty to talk about. Initial reports indicate that it's possible to order the Wrangler with a 3.6-liter V6 eTorque mild-hybrid engine or with a 3.0-liter turbodiesel V6 instead. While we were aware of the availability of the Jeep Wrangler Diesel, we finally see the options in the ordering system, which is thrilling.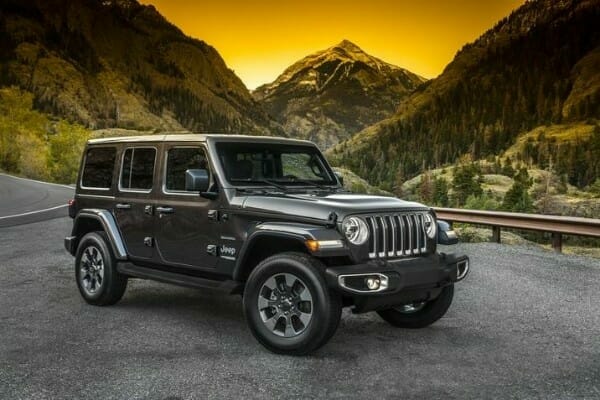 Ordering a Jeep Wrangler Diesel
When you go to order the Wrangler, there are some new codes showing up in the system: 22, 25 and 26. The number 26 corresponds to the 3.0-liter diesel V6 and eight-speed automatic transmission. Unfortunately, at this time, the diesel option isn't available with the manual transmission.
In addition, the diesel option only comes on the four-door Unlimited Sport, Sahara and Rubicon. Yep, that means you can't get it with a two-door style. In addition, we don't know the date of availability yet, so while you can order, there's no word when it will be delivered. If you need a Jeep right now, you'll want to proceed with other plans.
Other Ordering Options
If you select the 25 order code, you'll end up with the mild-hybrid 3.6-liter option that's been creating a lot of buzz. That option is available on all trim levels.
What we don't know is what the 22 stands for. It could be a 3.0-liter diesel with a six-speed manual transmission, which would make many people happy. As the lineup continues to take shape, we should find out more.
2019 Jeep Scrambler Pickup
What we do know is the 2019 Jeep Scrambler is happening! We're finally getting a Wrangler pickup. While it might not be called the Scrambler when it finally arrives, we are actively anticipating this four-door, cargo-carrying machine.
What are you most excited about; the Jeep Wrangler Diesel or Scrambler pickup truck? Let us know in the comments.
If pickup trucks are your thing, don't forget to check out the Ram Power Wagon Mojave Sand as well.