It's time once again to check out the J.D. Power Initial Build Quality survey. It ranks the top car brands of 2019. Let's see who came out on top this year.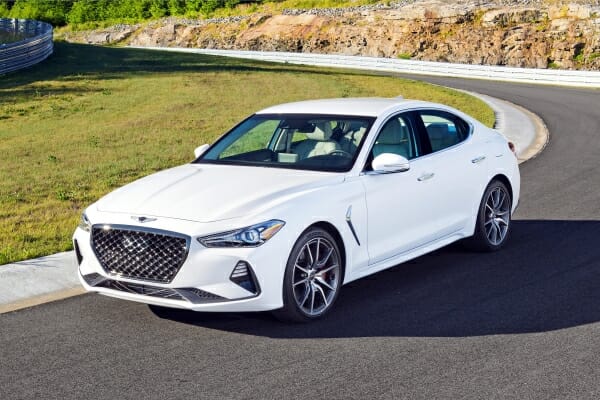 Top Car Brands of 2019 According to J.D. Power
It's no surprise that Korean automakers topped the list once again. For this year's survey, owners were asked, "How many problems did you have with your new vehicle?"
Then, J.D. Power ranked the data based on "problems experienced per 100 vehicles." What's most surprising to us is that this is the first year since 2014 where overall build quality across the carmakers did not improve.
While the companies are busy focusing on convenience features such as the infotainment system, the mechanical aspects aren't getting the love they deserve. That leaves problems such as brake noises, paint imperfections, Check Engine lights and other complaints early in ownership.
The addition of advanced driver systems also leave the automakers susceptible to lower scores. As people try to figure out how to implement these aids, there is a lot of confusion.
Top Brands Ranked
Just like last year, the top three brands are from Hyundai.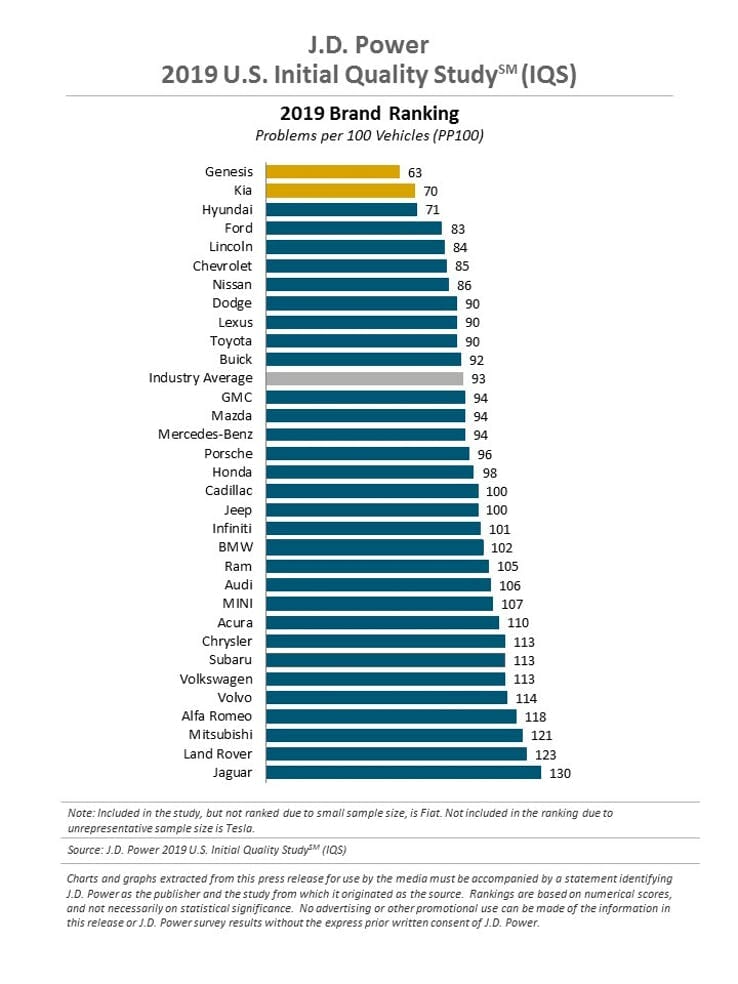 First up is Genesis, the luxury division of the company. The G70 sports sedan allows drivers to experience luxury on a budget. From there, Kia holds onto second place with the budget-friendly lineup. In third, Hyundai offers plenty of performance and high-tech features.
Ford and Lincoln take fourth and fifth place. The debut of the Ranger and the popularity of the Fusion help this brand exceed. Ironically, the Fusion will not continue in production, despite its success.
Sadly, we have some big brands hitting the bottom of the ranks. Jaguar and Land Rover, in particular, continue to dwell at the bottom. This might explain all the financial troubles.
Is your car reliable? Do you agree with the rankings? Let us know.