Tesla has one service center in Calgary and now they have fired a majority of employees. This sent local car owners into panic and search more in-depth into what happened. The reason Tesla fired employees at this location because the staff was "inappropriate."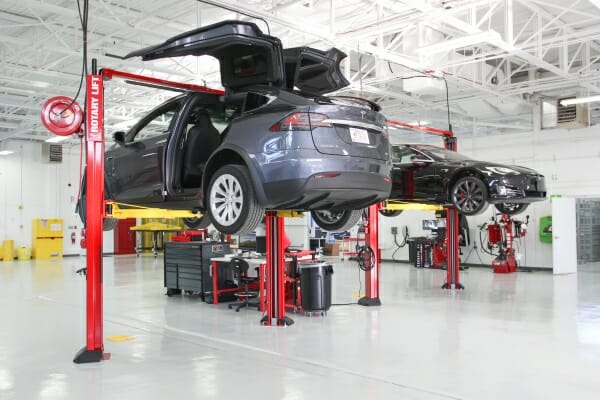 Tesla Termination
The initial concern came from an email sent from a terminated employee at the Calgary service center. The writer felt a responsibility to alert owners that the staff was terminated. He went as far to say, "We had no warning of this, and felt that we owed it to you all to let you know."
In his email, he claimed the notice was on behalf of the entire "former Tesla Calgary Service team." This context led customers to believe that all Tesla employees were terminated. Obviously, this action caused panic. The next closest service center is located in Vancouver, which is hundreds of miles away. Tesla never announced the closing of this location, so it required further investigation to figure out what was going on.
That's when Electrek reached out for some clarification. The company's spokesperson claimed that they did, in fact, fire several members of the team following an investigation. "Repeated inappropriate exchanges between colleagues," is the reasoning for the termination in official correspondence. This violates the automaker's policies.
Of course, they haven't confirmed what these inappropriate actions were, but we've heard rumors of texts and photos shared among the staff. We do have confirmation that the Calgary location remains open. Tesla plans to fill the open positions that were once maintained by these employees.
Tesla Trouble
There's no question that this electric vehicle company spends a lot of time in the news. We've recently reported on retail stores closing, Autopilot flaws and a major Tesla crash. Surely, there will be more news coming soon as the company can't seem to keep things in order.