On Friday morning, there was a fatal collision that involved a semi-truck and Tesla Model 3. This Tesla crash in Delray Beach, Florida is under investigation by the National Highway Traffic Safety Administration plus the National Transportation Safety Board. As a result, everyone is watching closely to see what happens next.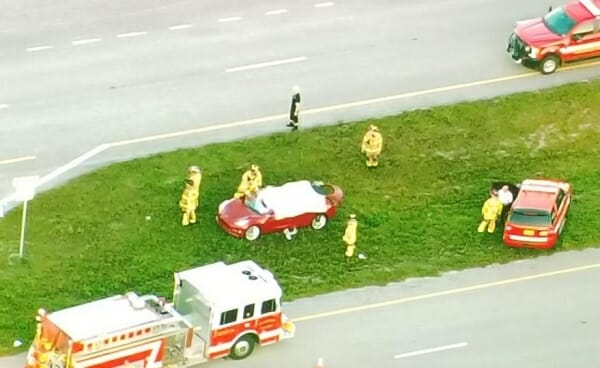 Agency Involvement
Both of these agencies have investigated multiple crashes involving Tesla vehicles. Their main focus is the driver assistance Autopilot program. The NHTSA is our country's auto regulator and they have the power to force a safety recall if they feel the risk is too high. The NTSB won't issue a recall but does provide their input from the investigation.
As of right now, the NHTSA has a Special Crash Investigation team working on this incident. In addition, they have sent a specialized three-man team to further carry out the safety investigation.
Details of Tesla Crash
On Friday, March 1st, a crash occurred involving a Tesla Model 3 in Delray Beach, Florida. In this incident, a 50-year-old man lost his life.  A semi-trailer turned left onto SR7 and the Tesla Model 3 hit it in the side. Then, the car didn't come to a stop immediately. In fact, it passed right beneath the trailer and took off the roof.
It is unclear whether the autopilot feature was turned on at the time. Because of these situations, Tesla has warnings about using the autopilot program. In fact, the company warns drivers that their hands should remain on the steering wheel and they should always pay attention. However, Tesla owners often talk about how they can drive for long periods without touching the wheel.
If there is a system malfunction, it's unlikely that an update will fix it. With Tesla planning to have fully autonomous technology by the end of this year, the company faces some problems. If this investigation leads to liability in any way, the program could get pushed back. As of now, the plan is to have technology that allows a car to find you, pick you up and take you to your next destination without any guidance from the driver.
Unfortunately, this isn't the first Tesla crash to occur like this. Back in 2016, 45-year old Joshua Brown was killed in a similar incident with his Tesla car.