The Tesla Cybertruck is an electric four-door pickup that contains one of the best designs in the world. With that said, there are a lot of features that are not on many trucks. Sure, it's electric, which makes it different in the first place, but there are also some other unique additions. Here are a few we found interesting.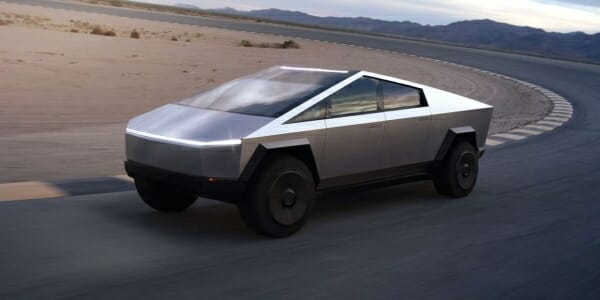 Plenty of Lights
It has a full-width LED headlight bar. Besides that, it also comes with an auxiliary strip made for driving off-road. This strip is located near the top of the windshield, right below the peak in the roof.
Space Age Construction
The body of the new Cybertruck is made with thick sheets of stainless steel. It is dent- and scratch-resistant. According to Tesla, it can tolerate a 9-mm firearm round. The company also claims the Tesla Armor Glass is extremely strong.
Butterfly Doors
We know it has a covered bed and a trunk integrated into the floor. On top of that, it also contains a front trunk located beneath the hood. The supports placed near the rear of the roof hide compartments under the butterfly doors.
Walk on it
The powered truck bed cover holds the weight of a full-size adult and can be walked on. It will also fully retract and hides between the cabin and bed.
Plenty of Additional Features
The truck comes with an optional Cyberquad battery-run ATV. This ATV is loaded into the bed using the ramp provided. The Tesla truck also comes with a slide-out electric stove that runs on the same battery.
Do You Want a Tesla Cybertruck?
If you would like to buy a Tesla Cybertruck, you can order one now. Once you receive yours, come back and tell us what you think.
If you love electric vehicle news, make sure you check out what Rivian is doing.