It should come as no surprise to anyone that the Tesla Model 3 just earned a five-star crash safety rating from the NHTSA. After all, every car they've built has been superior enough to achieve this rating.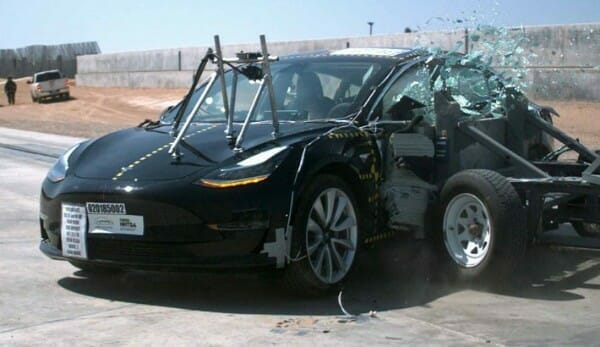 Five-Star Safety Rating
The National Highway Traffic Safety Administration decided to give the Tesla Model 3 quite the beating. Even after the vigorous testing, it turns out they fair pretty well during multiple crash scenarios. This didn't shock us considering that Tesla has built a solid reputation for manufacturing automobiles that fly through these tests with ease – while remaining in one piece.
The NHTSA performs tests in three separate categories: the Frontal Crash, a Side Crash, plus Rollover. Tesla's Model 3 excelled in all three and earned their highest ratings.
Obviously, when it comes to Rollover, the Tesla carries the majority of its weight at the bottom of the car. That's because the Model 3 has its batteries integrated into the chassis design.
In addition, it has large and effective crumple zones in the rear and front. That gives you peace of mind if your Autopilot doesn't seem to be working out.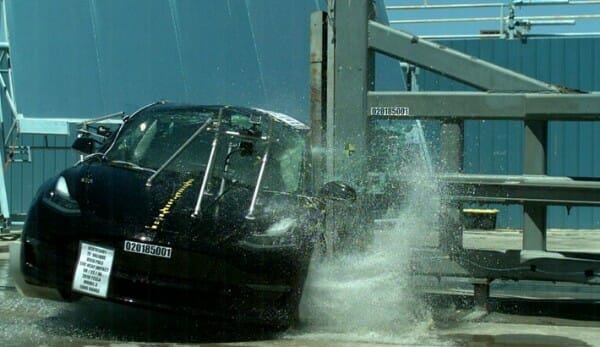 2018 Tesla Model 3
The 2018 Tesla Model 3 is an affordable electric sports sedan considering that the starting price is just about $50,000. This eco-friendly, rear-wheel-drive electric car travels almost 220 miles with one charge. Eventually, the company plans to release an all-wheel-drive version, which will bump that to 310 miles per charge. There's no lack in power either, the Tesla Model 3's 0 to 60 mph time is just 5.1 seconds.
Additional specs include gas-pressurized shock absorbers, a double wishbone suspension, fixed glass sunroof, 15-speaker premium audio system, heated front bucket seats, dual-zone front automatic air conditioning and six-way power front seats. If you plan to purchase the Tesla Model 3 for yourself, you'll remain safe on the road, but remember you'll have fewer colors to choose from now.