Elon Musk recently confirmed that the Tesla Pickup will be revealed next month. Up until now, we've only seen some vague images of this electric pickup truck. We know it won't be a typical truck, but something out of a science-fiction movie.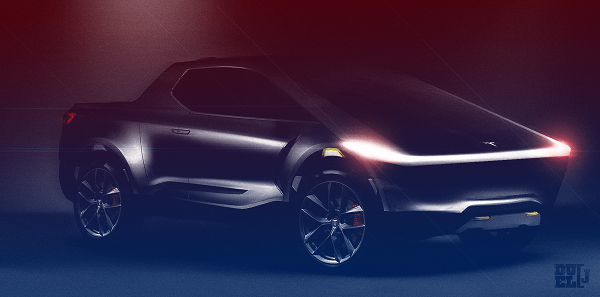 What to Expect from the Tesla Pickup
The company unofficially calls this truck the Tesla Model B. The initial push-back was related to the lack of charging stations, but Tesla has made great strides in this area. At the end of 2018, there were almost 1,375 Supercharger stations in the world, with more than 11,000 chargers.
We've also seen the image of a Tesla hauling a Ford F-150 in its truck bed. This implied that the Tesla truck is better than the Ford favorite. It's also expected to have at least six seats and provide up to 300,000 pounds of towing power.
Of course, this capability will cost. Right now, the estimated starting price of a Tesla truck is $49,000. We will also have to wait until at least 2021 before we get our hands on one. Here are the specs we do know so far:
Standard AWD
Self-Leveling Suspension
500-mile range on a single charge
Semi-autonomous driving system
Electric Truck Competition
Of course, multiple automakers continue to race to debut their electric pickup. We have Rivian, Ford and GM all working on launching an electric pickup within the next few years. Over time, this should help to bring down the price as competition ramps up.
With so many people in the United States purchasing trucks, there seems to be a good market for these companies. Now all that's left to do is see who comes out on top.
What are your thoughts on the electric truck race? Is there one brand you would trust more than another? Let us know what you think in the comments.