FCA announced it plans to invest $4.5 billion into the assembly plants in Michigan. This includes existing plants as well as adding new ones. Along with this, there is word of a three-row Jeep SUV in the works. While we don't know everything there is to know yet, here are some details we do have.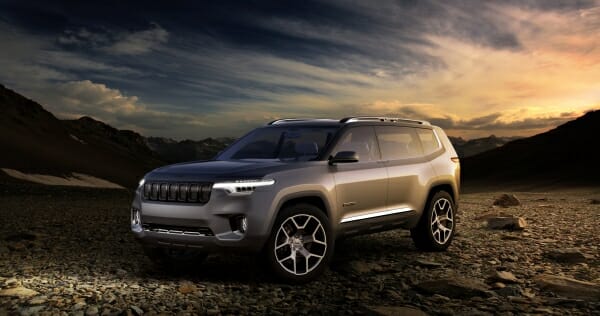 New Jeep Arrivals
FCA hints at the next-generation Grand Cherokee, which should arrive in 2021. These will be produced at the Jefferson North Assembly Plant and the new facility at the Mack Avenue Engine Complex. At this same Mack location, we will also see the three-row Jeep SUV produced.
We expect that the three-row SUV will share the unibody design from the Grand Cherokee. That's why they will be produced at the same plant. We should also see these vehicles arrive around 2021.
At first glance, you might think the new SUV mentioned above is the Wagoneer or Grand Wagoneer model, but the FCA release says those by name later in the brief. These two vehicles will be made at the Warren Truck Assembly Plant. This is the same location where the Ram 1500 Classic comes from.
Three-Row Jeep SUV
Jeep plans to rival Chevy Traverse with its comfortable SUV design. It's going to feature more luxury, putting it closer to the Cadillac XT6. It might evolve from the Jeep Yuntu concept.
We also hope the large, rugged sport designed body-on-frame Wagoneer will go up against the Chevy Suburban and Ford Expedition. On the other hand, the Grand Wagoneer will be rivaling the Range Rover. Of course, we won't see either of these models until at least 2021 as a 2022 model.
What are your thoughts on the possibility of a three-row Jeep SUV? Would you buy a larger model Jeep or do you feel that the current selection is enough?