Toyota received a patent for a new dispenser system to spray fragrance in the car, but the other use for it is interesting. The new patent states that the system also works as a tear gas dispenser when an illegitimate start occurs. Let's look at this a little closer, shall we?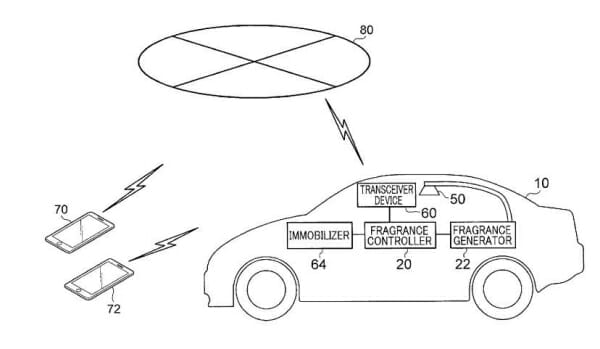 Tear Gas Dispenser in Car?
With the new patent, the Japanese automaker designed a system that applies a driver's preferred fragrance into the vehicle. It can detect the driver's phone and spray the scent into the cabin before they get into the car. In addition, the car deodorizes once again after everyone leaves.
Then, the company makes an interesting claim in the patent. The system also sprays tear gas into the vehicle if there's an illegitimate start. This should stop potential thieves from taking the car unless of course, they have gas masks on.
While Toyota isn't the first automaker to contemplate offering scents in a car, they are the first to consider weaponizing it. We aren't against having a fragrant vehicle, but we aren't sure how we feel about the new tear gas dispenser system.
There's always the possibility something could malfunction. What does that mean for the driver? Will you get sprayed with tear gas while making a turn? Furthermore, what if you forget your phone? Will the system mistake you for a thief? The other thing to consider is what happens to the system in a crash. There's always the chance the container of tear gas could break during a collision.
What Does the Future Hold?
Just because Toyota filed a patent for this system doesn't mean it will ever come to be. Even still, the new technologies today continue to blow our mind. From the CabinSense, passenger monitoring software to Tesla's Dog Mode, there's no end to what can be accomplished these days.