If you spent time wrenching in your years, then you probably owe a debt of gratitude to John Harold Haynes. He was the creator of the Haynes Manual and just last week, he passed away at the age of 80. This paperback book walked us through the step by step process of fixing our favorite cars so we couldn't let the passing go unnoticed.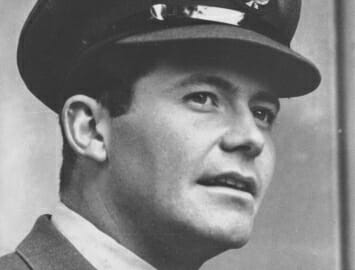 The Life of John Harold Haynes
John was born in 1938 in Sri Lanka. The country, otherwise known as Ceylon, was occupied by the British at the time. His father was the manager of a tea plantation and they spent a lot of time driving around in a Morris 8 sedan.
When John was 12 years old, he and his brother were enrolled in a boarding school in England. That's when John Harold Haynes started working on his first wrenching manual. To do this, he had to miss rugby and focus on converting an Austin 7 into a sporty Special edition instead. Eventually, he went on to make a profit selling this car.
Because of the response to the car he created, he published a booklet showing how to do it yourself. The first 250 copies he ran sold out within ten days.
John went on to join the Royal Air Force once school was complete. This is where he learned some of his business skills. In his spare time, he raced cars.
John married in 1965, but having a family didn't stop him. In fact, many people credit his wife with a lot of his success. He started working on the first official Haynes manual when a friend required help with his Austin Healey Sprite.
Quickly, it became evident that there was a great need for instruction for those desiring to work on their sports cars. That's why John started the Haynes Publishing Company PLC in 1979. To date, the company has sold more than 200 million Haynes Manuals.
In fairness, considering the number of people who apparently need to be working on their old British sports cars literally all the time, maybe Haynes was onto something.

Other Accomplishments
Haynes also founded the Haynes International Motor Museum back in 1985. He donated 30 of his own vehicles to the museum including an Elva Courier. Now, that museum contains more than 400 cars and draws in over 100,000 visitors every year.
John Haynes is survived by his wife Annette, two sons, four grandchildren, a brother and a sister. With the impact he had on the automotive industry, it only makes sense that we spend a minute remembering him and his accomplishments.