Working on cars is your passion, whether it is tinkering, rebuilding, or even a business. What's one of the biggest things you need to give your car the TLC it needs? A fully functioning workshop. When done right, a garage-turned-workshop not only protects your vehicle from the elements but from other potential hazards like rodents. Of course, these pests can make their home inside your car's castle just as easily as outside, which is why if there is an issue you'll want to call on mice exterminators near you ASAP so you can start with a clean slate.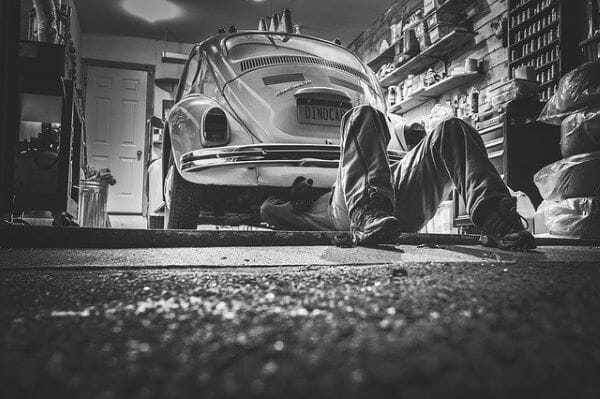 Chances are you already have the framework with your current garage, and with a vision and some tweaking, you'll have a garage you and your car will be proud of. Read on for some ideas from Car Blog Writers.
Make Room
Before you can turn your garage into the workshop of your dreams, you need to declutter your garage. There are probably plenty of things collecting dust, so donate, sell, or throw away the items you no longer use and are taking up precious space. For the items you need to keep but aren't a constant necessity, use overhead storage, but place your tools and go-to items on a wallboard mount.
As you put everything in its place, be sure to label bins and sections so that you know exactly where everything is, especially if you're prone to leaving tools out on your workbench. Once you've got the garage stripped down to the bare necessities, create a plan. Draw up a layout based on the space available or bring in a contractor to put your ideas on paper.
Before you start renovating, get serious with your budget so you don't get in over your head. Basic construction won't set you back too far, but a complete makeover could cost thousands. Rather than start and have to stop because you ran out of funds, crunch the numbers first and account for every possible scenario.
Know What You Want
So you're a car enthusiast, but what specific things do you plan to use the garage for? The answer makes a big difference. For example, if you are a car mechanic, you'll need a hydraulic lift, easy access to a workbench with tools, and possibly an additional utility room for extra storage and workspace.
If you're more of a car aficionado, you can expect to do a lot of washing, waxing, maintenance, and repairs, which will require room for tools, plumbing, additional lighting, and more circuits if you do total rebuilds. Plus, if you are really starting from the basics, you'll not only need to make upgrades, but you might need to purchase additional tools and accessories as well. Stick with the basics, and splurge on add-ons later.
Address the Big Stuff
A true car fanatic knows that simply calling a garage a workshop doesn't make it one. To really turn your garage into a car lover's dream, DIY Network says you'll need to install a few key pieces with the help of a professional.
For starters, is your garage high enough to accommodate lifts? Is there proper ventilation via doors and windows, or should you install a wall fan? HouseLogic.com notes that electricity is another important factor as well since you'll be using all those power tools. In general, you'll need at least 30-amp circuits, so bring in an electrical contractor to make the change.
You might also consider having extra lighting installed so that you can continue working long after the sun sets. Plumbing is essential as well, not only for cleaning parts but for safety too in case of a chemical spill or fire. A large utility sink will come in handy, and it can be a wash and safety station combo with a first-aid kit, fire extinguisher, and carbon monoxide detector.
You've always dreamed of having your own personal car workshop, so why not make that dream a reality? If you declutter and utilize your storage properly, you can make room for upgrades and add-ons to create the ultimate garage workshop. The time to get started is now!
This article is a guest post by Dean Burgess.