It's official – the Volkswagen Passat is the next sedan to hit the chopping block. The last VW Passat model recently rolled off the production line in Chattanooga, Tennessee. Many people are surprised to learn that the vehicle has been on American roads since 1974, but originally as the VW Dasher.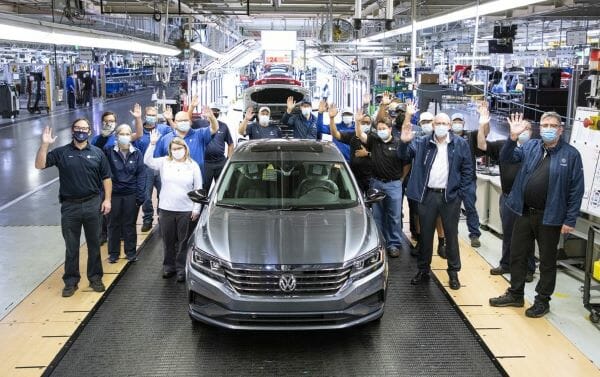 Volkswagen Passat History
The original Passat shared many of the same styling features as the Scirocco and Golf models. It was meant to appeal to a higher-end market than the Beetle attracted. In the late 1970s, Volkswagen hailed the Dasher as the brand's luxury model.
The Dasher was first introduced as a sedan or coupe model, but both had hatchbacks. Plus, there was a wagon option, making the lineup complete with three models. It wasn't until the third generation in 1990 that the car was called a Passat. At this time, it was only a sedan or wagon model with a transverse engine design.
In 1998, the VW Passat entered its fifth-generation by riding on the Audi A4 platform. However, problems with the American market started in the early 2000s. Customers weren't happy with the higher price tag and the company also needed to create a larger model to appeal to the revised market. The company started assembling the Passat at the Chattanooga factory to cut expenses. This is where it remained through the last days.
What's Happening Next?
The Passat might have ended production, but Volkswagen has plenty in store for the Chattanooga plant. All new Atlas and Atlas Cross Sport SUVs are built at this plant. Plus, it will be the home of the ID.4 EV later this year.
If you are hoping to find a mid-size sedan, you can still opt for the Volkswagen Arteon. However, we don't foresee this model taking over the clientele from the Passat. Instead, most customers are going to choose another brand, maybe even the Honda Accord.