It should come as no surprise that Volvo continues to offer innovative ways to keep drivers and passengers safe. After all, they did invent the three-point seat belt. Now, the Swedish company announced that they are fighting back against speeding. To do this, Volvo limits top speed to 112 mph on future cars.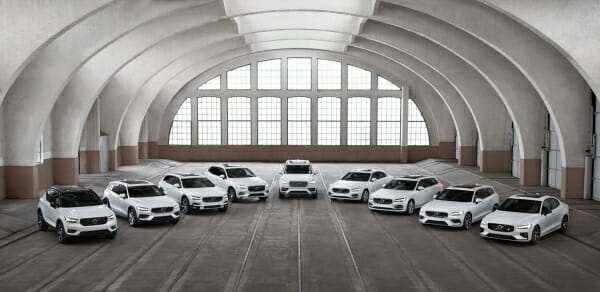 Volvo Limits Top Speed Starting in 2020
Starting in 2020, all production of Volvo cars will feature a 112 mph top speed. This means all 2021 model cars will have this feature, other than police cars. What we aren't sure about is whether or not the Polestar vehicles will also contain this change. We don't know what will happen overseas. In particular, Germans are used to traveling the unrestricted section of the Autobahn.
The Vision 2020 safety program hopes to aid in zero fatalities and serious injuries as a result of crashing a new Volvo. Of course, we believe most accidents occur at speeds lower than this, so we aren't exactly sure who this is helping. In fact, the highest speed limit in the United States is only 85 mph. Those speeds only legally occur in Texas, in the middle of nowhere.
The smart speed control technology will be paired with geofencing. This automatically inhibits speed when traveling around hospitals, schools and in densely populated locations.
Volvo Safety Technology
This is just the beginning of safety technology offered by Volvo. We recently reported on the Driver Monitoring Cameras that will be offered starting this year. As tech continues to evolve and change, we can only expect that car companies plan to continue providing new features.
What advanced car safety features do you rely on these days? We would love to hear about it. While some people feel that many of them are a waste of money, there is undoubtedly a time and place for some of them.