If you haven't had a look at the 600-horsepower record-breaking Jetta yet, you must! It's become the fastest car in the Blown Gas Coupe class at Bonneville.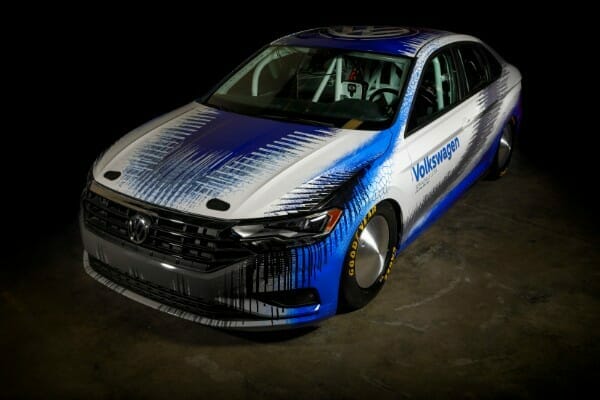 The Speedy Volkswagen Jetta
A few months ago, Volkswagen introduced us to the Jetta for the Bonneville Salt Flats. They planned to have it ready for Bonneville Speed Week in August. Unfortunately, they ran into a transmission issue which slowed them down an additional month.
They didn't disappoint anyone when they reached a top speed of 210.16 mph in Nevada at the prominent Bonneville Salt Flats. During the Utah Salt Flats Racing Association's World of Speed event, the custom-built Jetta set a new class record. The driver, Scott Goetz, is a veteran Salt Flats competitor.
Record-Breaking Jetta
The car was based on the 2019 Volkswagen Jetta and customized by THR Manufacturing. It surprises many people to know that they used their EA888 engine which will also be under the hood of the Jetta GLI. In the production variation, it produces over 200 horsepower. In comparison, the Bonneville version generated 600 horsepower.
Three times more power comes from this design. This is due to the turbocharger, valves, connecting rods, camshafts, and exhaust. On top of that, it still used the basic block and stock crankshaft.
There were additional changes that needed to occur to accomplish this new record. Bespoke wheels and new tires were installed, plus a traction-boosting limited-slip differential and lowered suspension.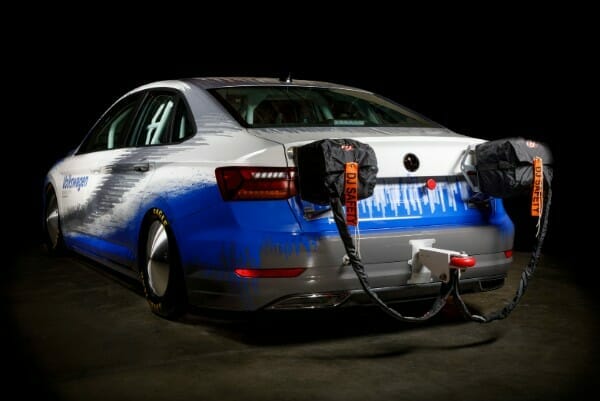 Everything nice found inside a production Jetta had to be taken out to save some weight. Then, they added a roll cage and harnessed racing seat for extra security. For that same reason, they also incorporated a fire suppression system into the car's cabin and put two parachutes on its trunk so it would slow down easily.
You Could Own a Jetta
The 2019 lineup is making its way into dealerships so you'll be able to get yours soon. Of course, you won't be able to drive a record-breaking Jetta, but there's plenty to enjoy like the high-class interior, responsive 1.4-liter turbocharged engine and the availability of a manual transmission.