Volkswagen created a subsidiary to design a new charging infrastructure for the latest lineup of electric cars. They named this company Electrify America. Just recently, we've received word that they plan to use Tesla Powerpack batteries in more than 100 of their charging stations.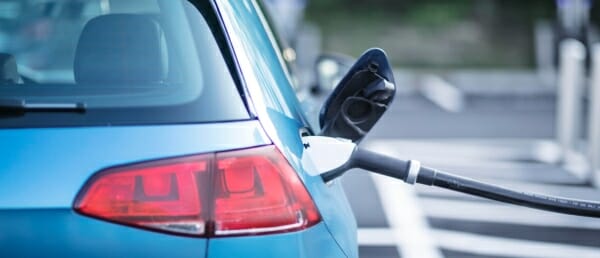 VW's Electrify America
This company plans to include 210kW Tesla batteries complete with 350kWh energy capacity. This plan enables Electrify America to mitigate some of the charging station power demand over peak charging hours.
Through the supplementation of the stored energy, Electrify America effectively avoids putting undue stress on the grid. This alleviates any additional charges during the busier times.
The modular design enables space for more capacity in the future, as needed. As for now, they plan to roll out stations throughout the country starting this year.
Electrify America Charging Stations
The current charging source is capable of 350 kW of quick-charging power. This juices up a car to 20 miles per minute, according to their numbers. In comparison, a typical DC fast charger on the market now only handles about 50 kW.
They plan to spread out the fast chargers among 42 states and 17 major cities. The primary target is all high-traffic areas to effectively complete two cross-country routes. Already, the company has 89 stations online, but they plan to build more than 3,000 when all is said and done.
Of course, Tesla can be proud of their collaboration as it adds one more notch for the company. Not only do they also plan to release a Tesla pickup later this year, but we just reported that the Tesla Model Y is also in the works.
In addition, it also furthers the endeavors of VW who plans to debut their electric dune buggy among an entire I.D. lineup, coming soon. Truth be told, the electric vehicle world is moving at a faster rate that we could have ever predicted. Because of this, it's always exciting to see what's coming next.