Volkswagen keeps innovating, as the latest crossover was hinted at just a few days ago. The Volkswagen ID.4 will be an electric vehicle based on the ID CROZZ. It should be chock full of performance-enhancing features and design flair. The ID.4 was hidden in camouflage but looked a lot like the style and size of the CROZZ.
While we don't have all of the details yet, our mind is still blown.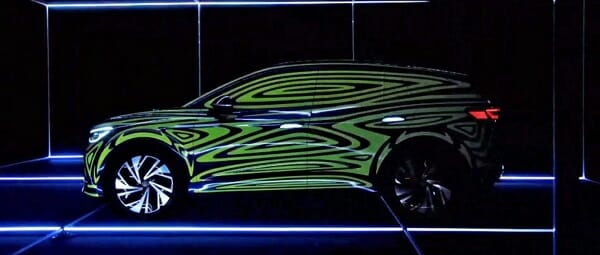 Volkswagen ID.4 Motor & Performance
The ID.4 should be very similar to the ID CROZZ, which debuted in 2017. The CROZZ is a crossover SUV with zero emissions. It comes equipped with an electric 4MOTION all-wheel-drive system. It can handle any type of road and weather conditions, as well. There are two electric motors in the ID CROZZ. One of them powers the lead axle, and another one powers the rear. In addition, an electric prop shaft comes on the vehicle and is in charge of controlling the torque.
The battery is an 83-kWh lithium-ion pack. One battery charge should give a range of 310 miles. The motor puts out 225 kW and maxes out at a speed of 111 mph. As far as the charge load, the ID.4 should hold a maximum of 150 kW DC charge capacity. It will also incorporate a rapid charging system. The battery should be able to charge to 80% of its full energy capacity in just 30 minutes.
Final Thoughts
The Volkswagen ID.4 should be available in the U.S. market next year. It looks like a solid mix of sporty and tough. As a crossover, it should be able to handle harsh off-road conditions as well as perform well on the road. The fact that it is electric, with zero emissions, only further solidifies its status as a top contender.
What are your thoughts on this electric crossover vehicle? Is it worthy of bearing the new VW logo?