Now that the Jeep Gladiator has begun arriving at dealerships, it's time to determine what vehicle is the off-road champion. Will it be the Jeep Wrangler or Gladiator?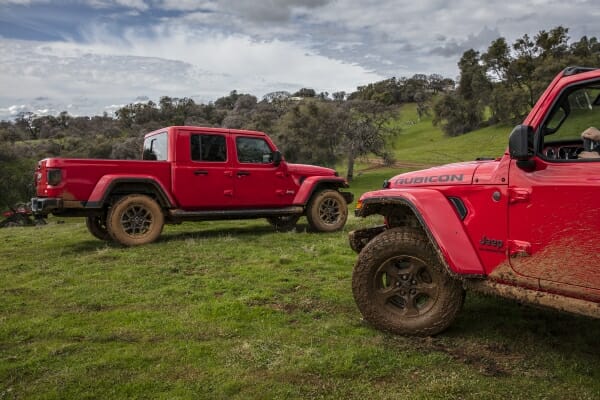 Wrangler vs. Gladiator Off-Road
Which Jeep is going to be crowned the winner? The Wrangler has always been known as an off-road king, but now there's a new model to consider. The Gladiator is basically a Wrangler with a bed, making it a definite contender for the championship.
So much is the same between the two models it can be tough to put them to the test. They both have an eight-speed automatic transmission and 3.6-liter Pentastar V6 engine. This engine puts out 280 horsepower and 265 pound-feet of torque, but the Rubicon can also come equipped with a 2.0-liter turbo-four with 270 horsepower and 295 pound-feet of torque.
You can also get them with the same axles, locking differentials and crawl control. The most significant differences between the two Jeep models is the truck bed and the longer, stronger frame on the Gladiator. The Jeep truck also features beefier axles, Fox dampers plus Falken off-road tires.
Considering the Wrangler is shorter and lighter than the Gladiator, you might think it can navigate the trails better. You would be right; it's not unusual for the Gladiator to bottom out over tough humps.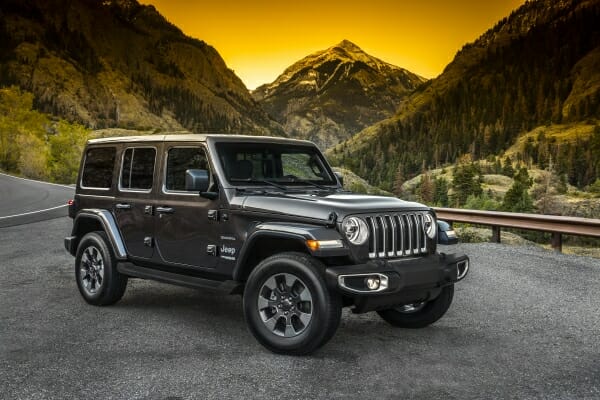 Who is the Winner?
From what we've seen so far, the Wrangler gets to keep its title as a top off-road performer. With that said, there's plenty the Gladiator excels at, like towing. It features a max trailering capacity of 7,500 pounds. If you want to head off-road, stick with the Wrangler. However, if you're going to haul your boat to the lake, there's nothing better than the new Jeep pickup truck.
If you plan on purchasing the new truck, let us know what you intend to use it for. We would love to see some pictures too!