YourMechanic did a study on the most Eco-Friendly drivers by state. Let's look closer at what was discovered through the research.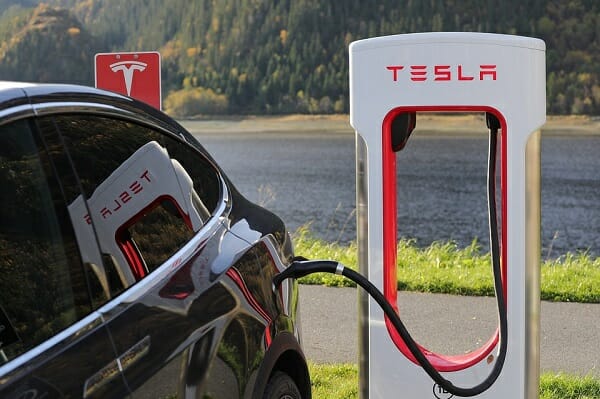 What States Have Eco-Friendly Drivers?
The state that had the lowest average annual mileage was Alaska at 9,915 miles per driver. This state has very rural areas, which makes driving more difficult. Hawaii was in 2nd but is the US smallest state. Wyoming came in last and has the highest annual mileage at 21,821. Georgia followed 2nd to last and Oklahoma, 3rd only 30 miles behind 2nd.
California has the most EVs vs. the population. Mississippi came in last place, showing it is not an EV-friendly state. There is only one EV for every 277 people. Unlike California, which has one for every 28 people.
Obviously, you would think California would come first again for most EV charging stations, right? However, Vermont took the first spot on this in one and California came in 2nd. Surprisingly, Vermont came in fifth for most EVs vs. population. At the other end of the board, we see Alaska, Louisiana and North Dakota with the least amount of charging stations.
Hawai spends very little time driving over 70 mph, while Alaska came in 2nd. Furthermore, Alaska has more strict speed laws then Hawai, yet they still drive slower. Wyoming spends the most time driving over 70 mph, even though they have high gas prices.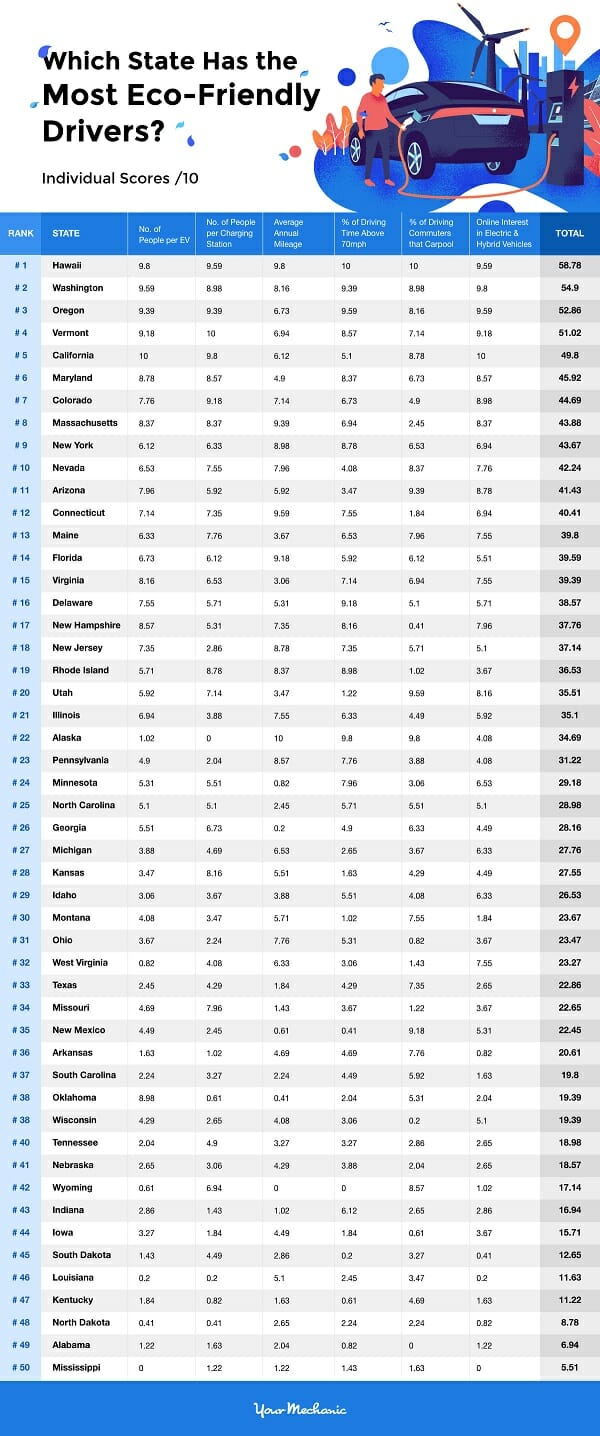 Overall Winner
Hawai is the winner of this eco-friendly drivers study, indicating that this state has the most eco-conscious residents. From there, Washington places 2nd and Oregon falls into 3rd. At the bottom of the chart, we see Mississippi in last, Alabama next to last and North Dakota 3rd to last. Hawaii won because they clearly excelled in every segment of the study.
Examine the rest of the study by YourMechanic. If you want to switch to an EV, check out our 5 Best Electric Cars for 2020.